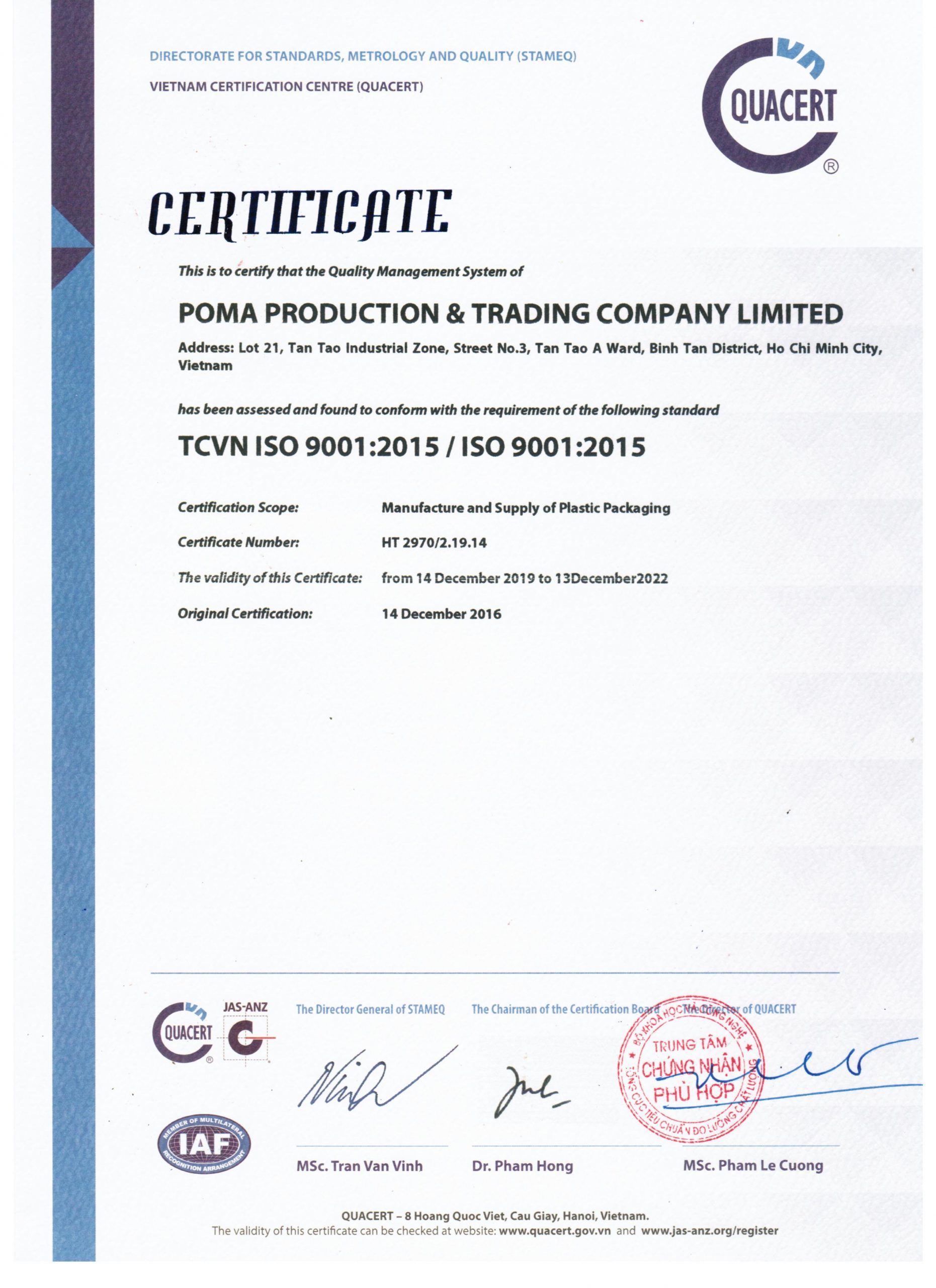 1. ISO 9001:2015 certificate
ISO 9001 is an international standard for quality management, applicable to all business organizations of all industries, all economic sectors, and all types of business activities.
ISO 9001 is defined as an international standard specifying requirement for a quality management system (QMS). Organizations use standards to demonstrate their ability to consistently deliver products and services that meet customer and regulatory requirements. This is the most popular standard in the ISO 9000 series and the only standard in the series that organizations can certify.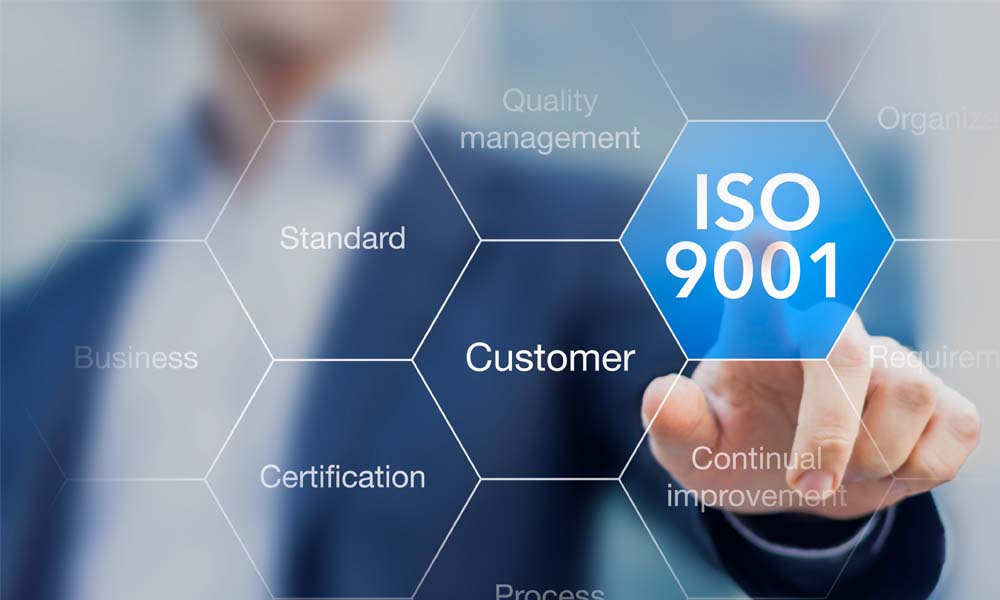 2. Which units do ISO 9001: 2015 apply to?
ISO 9001: 2015 applies to any organization, regardless of size or industry. More than one million organizations from more than 160 countries have applied the ISO 9001 requirements to their quality management systems.
Organizations of all types and sizes find that using ISO 9001 helps them:
Organize processes

Improve the efficiency of processes

Continue to improve
All organizations using ISO 9001 are encouraged to transition to ISO 9001: 2015 as soon as possible. This includes not only ISO 9001: 2008 certified organizations, but also any organizations engaged in training or certifying others.
As of September 14, 2018, organizations that are currently applying for ISO 9001: 2008 have moved to the 2015 standard.
Guidance on the transition from ISO 9001: 2008 to ISO 9001: 2015 can be downloaded from the International Certification Forum (IAF).

3. What topics does ISO 9001: 2015 cover?
ISO 9001 is based on a plan-based inspection action approach and provides a process approach to document and review the structure, responsibilities, and processes required to achieve effective quality management in an organization.
Specific sections of the standard contain information on many topics, such as:
Requirements for the quality management system, including documentation information, planning, and defining process interactions

Responsibility of the manager

Manage resources, including the organization's human resources and work environment

Product realization, including steps from design to delivery

Measure, analyze and improve QMS through activities such as internal audits and corrective and preventive actions.

4. What are the main benefits of ISO 9001?
Demonstrate the business organization's commitment to quality and customer satisfaction.
Ensure that the business organization's product or service truly meets the customer's requirements, applicable legal and regulatory requirements.
It is a standard that allows business organizations to measure progress towards the continual improvement of production and business activities.
Help improve the operational efficiency of business organizations

5. POMA obtains ISO 9001: 2015 certificate
ISO 9001 is the only standard in the ISO 9000 series that organizations can certify. Achieving ISO 9001: 2015 certification means that Amiba has proven the following:
Follow the guidelines of ISO 9001

Complete its own request

Meet customer and statutory and regulatory requirements

Document maintenance
ISO 9001 certification can enhance an organization's reputation by showing customers that their products and services meet expectations. In some cases or in certain industries certification is required or legally required. The certification process includes fulfilling the requirements of ISO 9001: 2015 and then completing a successful registrar's audit confirming the organization meets those requirements.
With the strict regulations for an enterprise that wants to register for ISO 9001:2015, you can be completely assured of the product quality and reputation of Amiba when working with us.
Read more: Flexible plastic films and additives

6. Why choose us?

Bao Ma Production & Trading Co Ltd is complying with the ISO 9001-2015 which ensures the quality control system and the ability to produce different materials and sizes of poly bags and rolls, including:
Packing products for agricultural, aquatic, food consumption, industrial purposes.

Zip-lock bag, shopping bag, garbage bag, plastic carriers.

Plastic sheeting

Perforated plastic roll

Poly roll of 2m – 4m measurement for the use of lining prawn-raising ponds, for construction sites and sewage system usage, and as cover sheets for agricultural and industrial purposes.

Printing services on packages of up to 6 colors with customization

Trading various plastic raw materials such as PP, HDPE, LDPE, LLDPE…
So, please contact us via hotline: (028) 37540 999 – 096 314 5959 and let us be honored to serve you in the best way possible.
BAO MA PRODUCTION & TRADING COMPANY LIMITED
Address: No. 21 Tan Tao Industrial Park, Road No. 3, Tan Tao A Ward, Binh Tan District, HCMC
 Tel: (028) 37540 999 – 096 314 5959
 Email: info@poma.com.vn
 Website: www.poma.com.vn