What is a plastic bag?
Plastic bags are a popular packaging and shipping resource made of exceptionally durable, flexible polymeric materials that can be customized to fit any product. Made from virgin plastic, poly bags are a compact way of precision designed, and engineered to protect and secure products, parts, and merchandise.
Application of plastic bags
Many options and many styles have made plastic bags an essential part of society. Although plastic bags have a very basic function as a tool for transporting goods, their use has expanded beyond their original purpose.
Read more: Why do you need PP glass bags in product packaging?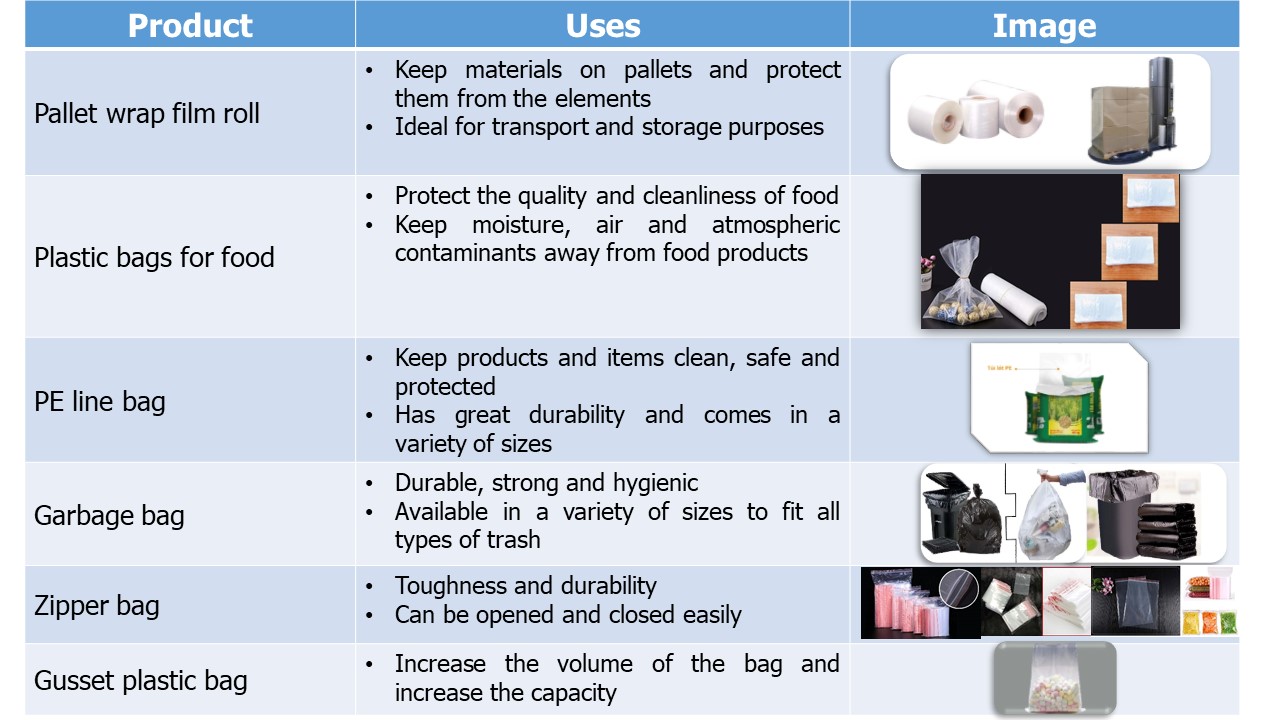 Types of plastic materials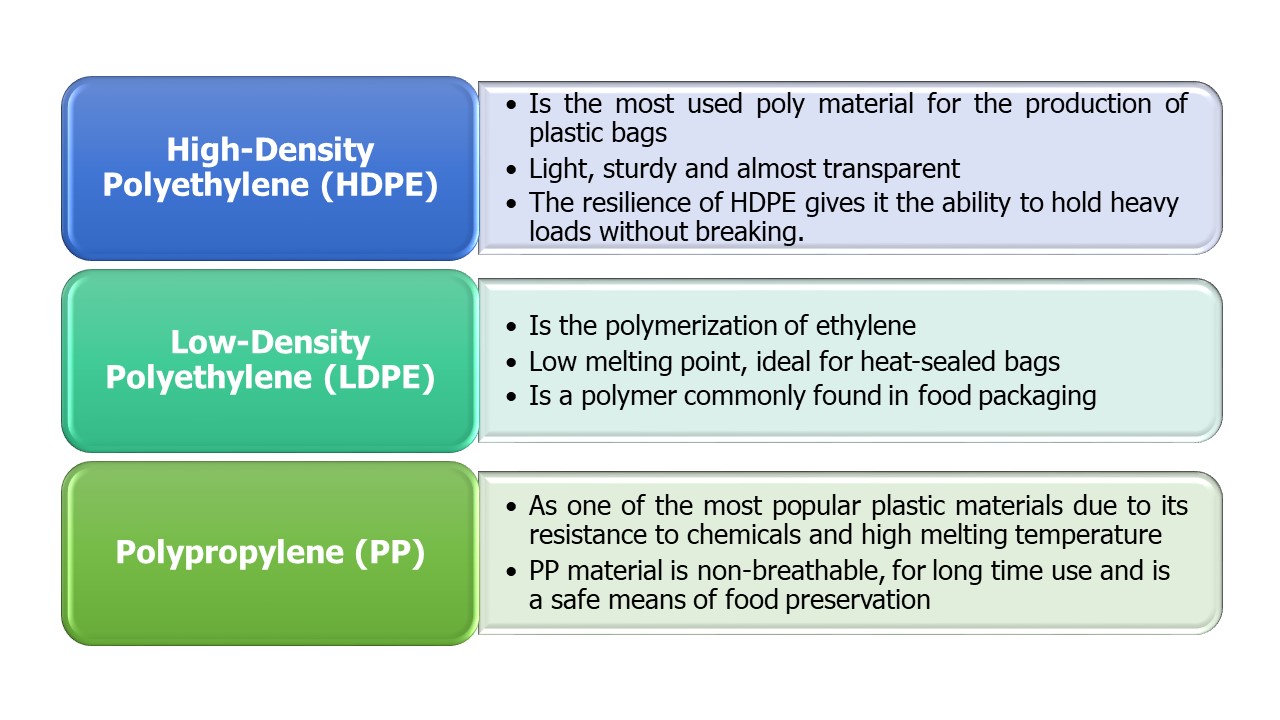 The wide range of options and styles for plastic bags have made them an essential part of society.
Different types of plastic materials allow manufacturers to produce bags of different thicknesses and strengths.
Why choose us?

Bao Ma Production & Trading Co Ltd is complying with the ISO 9001-2008 which ensures the quality control system and the ability to produce different materials and sizes of poly bags and rolls, including:
Packing products for agricultural, aquatic, food consumption, industrial purposes.

Zip-lock bag, shopping bag, garbage bag, plastic carriers.

Plastic sheeting

Perforated plastic roll

Poly roll of 2m – 4m measurement for the use of lining prawn-raising ponds, for construction sites and sewage system usage, and as cover sheets for agricultural and industrial purposes.

Printing services on packages of up to 6 colors with customization

Trading various plastic raw materials such as PP, HDPE, LDPE, LLDPE…
So, please contact us via hotline: (028) 37540 999 – 096 314 5959 and let us be honored to serve you in the best way possible.
BAO MA PRODUCTION & TRADING COMPANY LIMITED
Address: No. 21 Tan Tao Industrial Park, Road No. 3, Tan Tao A Ward, Binh Tan District, HCMC
 Tel: (028) 37540 999 – 096 314 5959
 Email: info@poma.com.vn
 Website: www.poma.com.vn