There are many types of packaging to pack products and one of the most popular plastic bags is the clear PP bag. This article will help you understand more about clear PP bags.
What is a PP clear glass bag?
PP Clear Glass Bag is a kind of PP plastic bag. Because this bag is transparent and shiny, it helps customers easily see the product inside the bag, often used to pack food such as bread, cookies, candy, … and pack cosmetics, time Page.
Characteristics:
Colorless, odorless, tasteless transparent bags ensure safety in the process of packing goods.

The bag can be visually seen with the eyes and smelled visually with the nose for identification

Glass bags made of virgin PP are usually more expensive than recycled plastic bags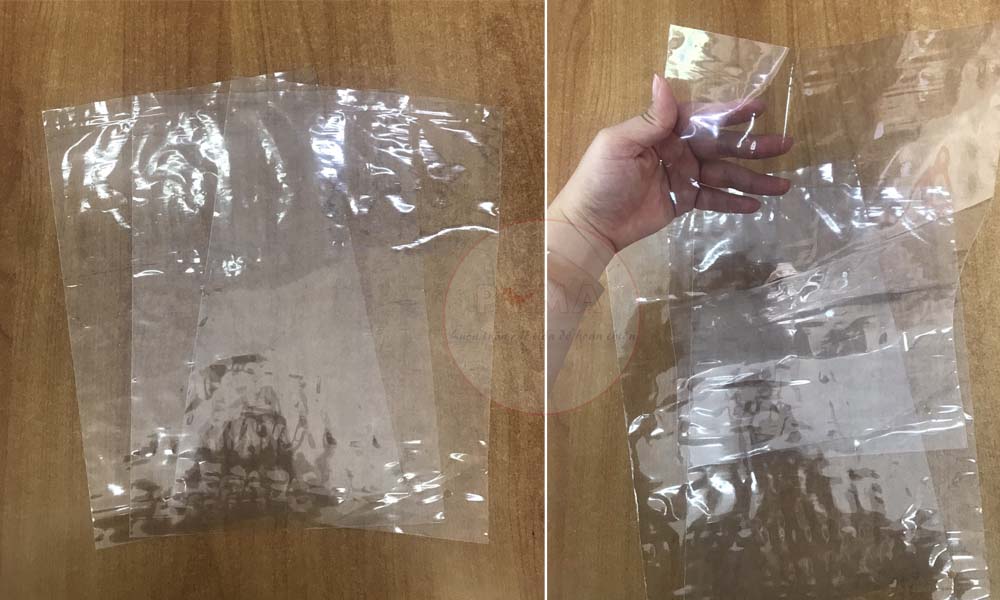 Benefits of using PP bags with clear glass and virgin plastic
Products packed with original transparent pp cellophane bags look more beautiful, more polished, have better designs, and feel safer and more secure when customers shop and use them.

Ensure safety for consumers: Products are packed in absolute safety, ensuring the prestige and quality of the company's products when reaching consumers.

Increase prestige and brand recognition: Goods packed with safe bags also increase the prestige and trust of customers with the brand of their business.

Increase sales: increase sales thanks to beautiful packaging, packed with safe packaging bags that are trusted by customers.
Read more: Advantages of using plastic packaging bags for food packaging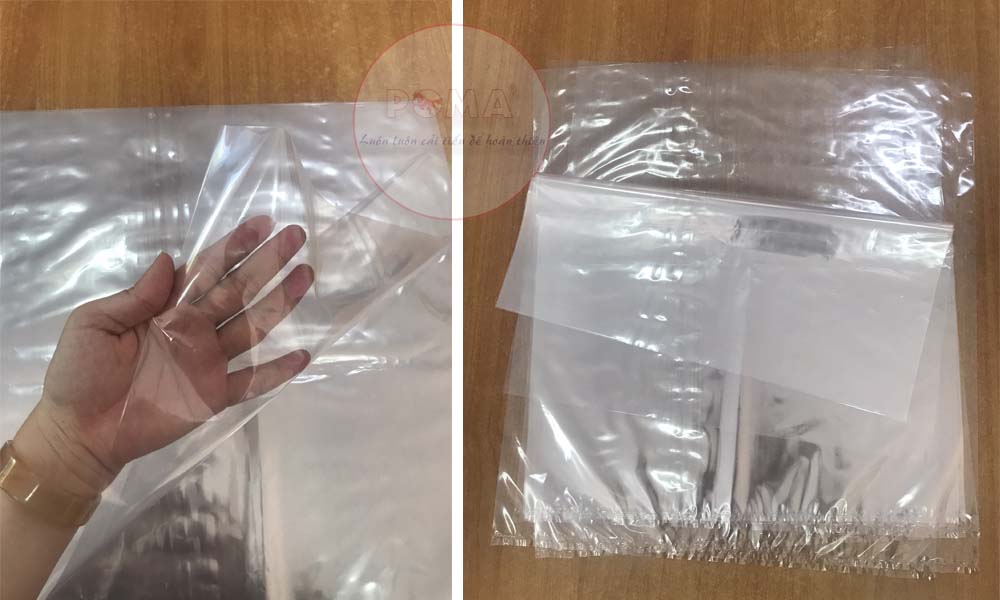 Uses of clear glass PP bags
With many outstanding advantages, clear plastic bags or clear glass PP bags are popularly used in so many fields. Specifically:
Clear plastic bags are suitable for packaging many products sold on the market such as food, chemicals, machinery, industrial goods, pharmaceuticals, cosmetics, etc.

Because the glass bag is transparent, it makes the products more beautiful, bringing a more realistic and clear look.

No need to remove the outer bag, but you can still see what's inside, the color, the style. Clear glass bags are suitable for packaging agricultural and food items such as vegetables, tubers, fruits, shrimp, crabs, fish, etc.

Thanks to this bag, the stored food is fresh and clean. highly aesthetic during transportation as well as display. In the industry, transparent plastic bags are used to pack household goods, electronics, components, accessories, machine parts,…

It helps to ensure safety, waterproof, moisture-proof, and effective against chemical exposure. In the pharmaceutical industry, glossy plastic bags are used to pack pharmaceuticals, masks, gloves, product bottles, product boxes that are moisture-proof, water-proof, chemical-resistant, etc., thereby helping to save costs. maximum and guaranteed safety.

In daily life, clear glass PP bags are used for the purpose of preserving food stored in the refrigerator or for storing clothes, blankets when changing seasons, used to cover decorative items when needing to be cleaned, and home repair…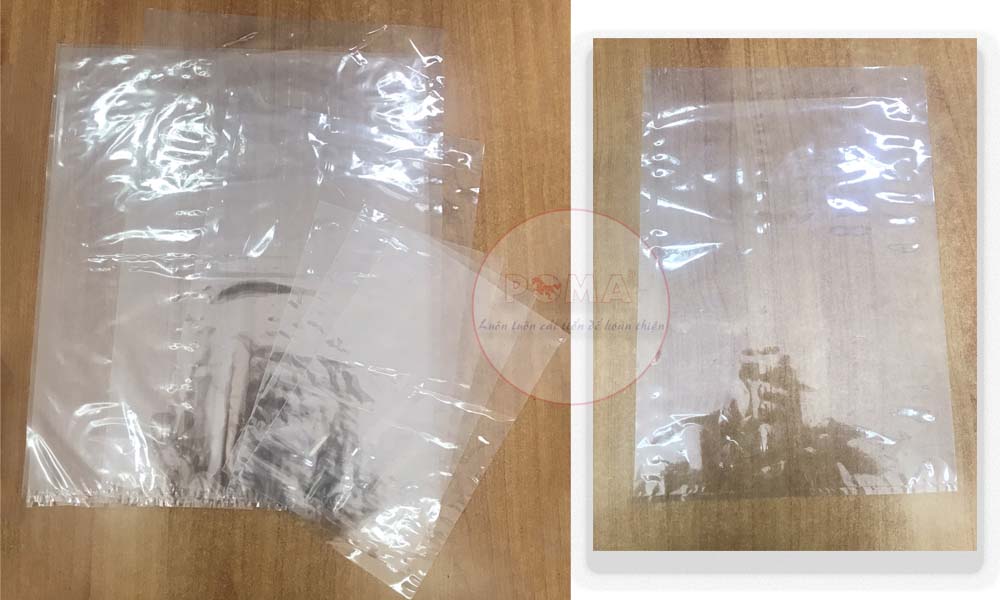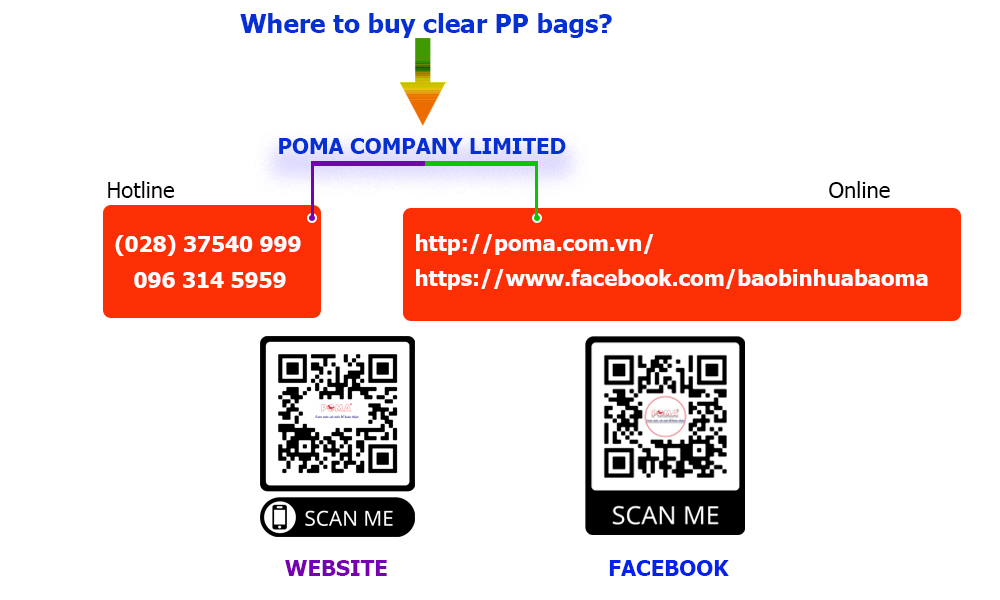 Why choose us?

Bao Ma Production & Trading Co Ltd is complying with the ISO 9001-2008 which ensures the quality control system and the ability to produce different materials and sizes of poly bags and rolls, including:
Packing products for agricultural, aquatic, food consumption, industrial purposes.

Zip-lock bag, shopping bag, garbage bag, plastic carriers.

Plastic sheeting

Perforated plastic roll

Poly roll of 2m – 4m measurement for the use of lining prawn-raising ponds, for construction sites and sewage system usage, and as cover sheets for agricultural and industrial purposes.

Printing services on packages of up to 6 colors with customization

Trading various plastic raw materials such as PP, HDPE, LDPE, LLDPE…
So, please contact us via hotline: (028) 37540 999 – 096 314 5959 and let us be honored to serve you in the best way possible.
BAO MA PRODUCTION & TRADING COMPANY LIMITED
Address: No. 21 Tan Tao Industrial Park, Road No. 3, Tan Tao A Ward, Binh Tan District, HCMC
 Tel: (028) 37540 999 – 096 314 5959
 Email: info@poma.com.vn
 Website: www.poma.com.vn