Large-sized plastic bags/plastic screens are applied in many fields such as making mulch, concrete floor covering or garden covering, lining shrimp ponds, and packing large products such as mattresses, televisions, refrigerators …. even containers.
So what are the characteristics of large-sized nylon bags/screens and where is a reputable and quality place to buy plastic bags/large-sized nylon screens? Let's find out in the article below.
What is a large size nylon bag/screen?
A large nylon/plastic bag is produced exclusively for packaging and protecting the quality of large items and products. Plastic bags/nylon screens are usually made from primary plastic materials with many different sizes suitable for each type of product.
Plastic bags / large nylon screens usually have a considerable bag width. This is one of the essential items in the protection of large-sized products today.
Large-sized nylon bags/screens are also large-sized or large-sized plastic bags.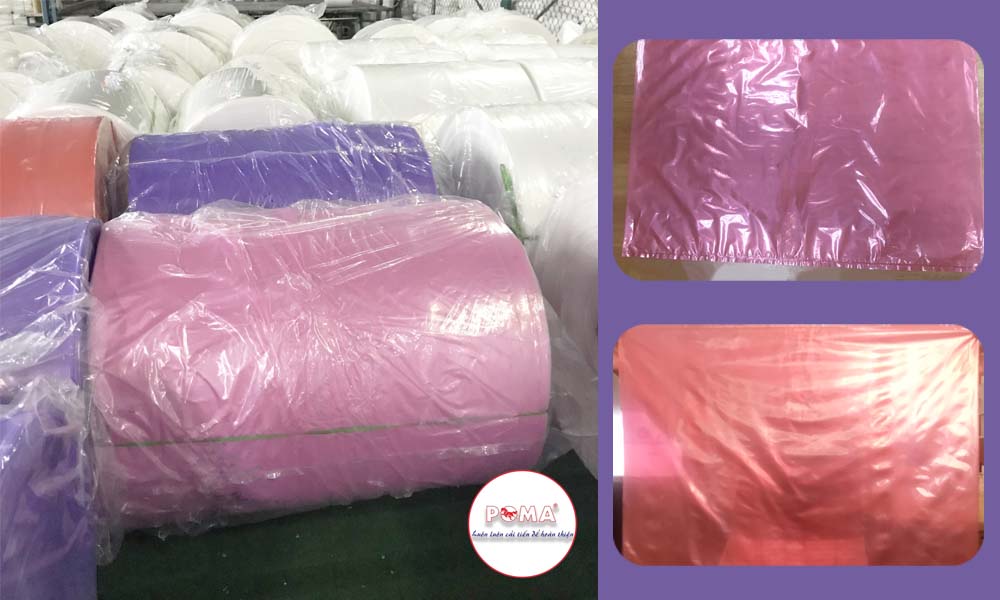 Features of large-sized nylon bags/screens
Large size plastic bag/plastic film is usually made from quality plastic pellets heated by blowing extrusion method. After the molten plastic will be put into the forming frame, adjusted to the appropriate size and finally cooled through the rollers and then rolled into the core into the finished roll.
The finished rolls will be cut into bags to help contain, store, pack and protect the product safely. Large size nylon bags/screens are produced in the requested colour. And it has many different sizes, and depending on the requirements and purposes of use, the appropriate bag will be designed.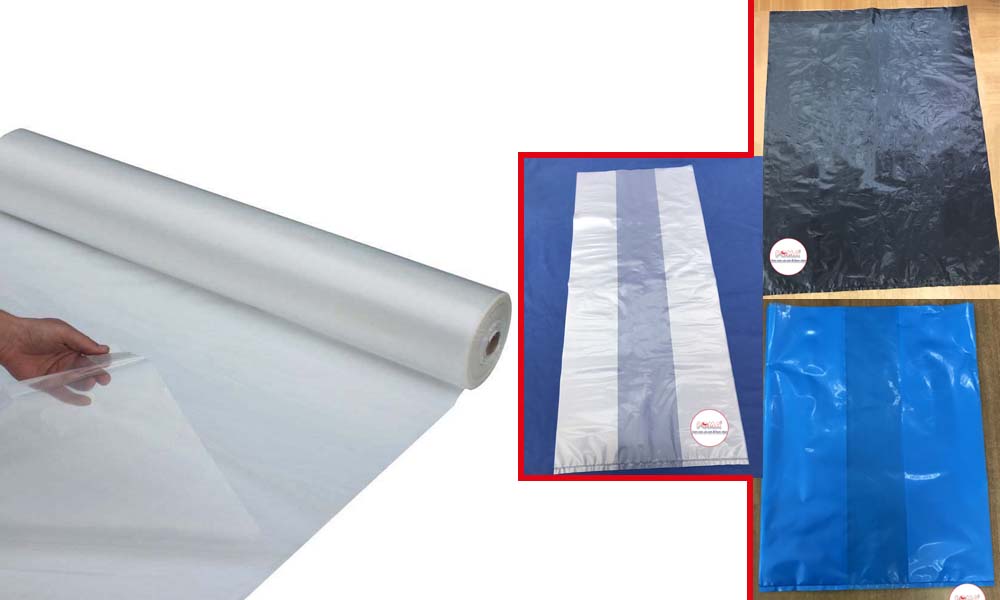 The benefits of large plastic bags/screens
Extremely good moisture resistance, preventing air, water, and mould from the outside environment.

Helps protect the product against dust.

Long life, durable over time, no embryos, crumbs or transformations.

Insulates the environment from oxygen, so the product will not be oxidized

High puncture resistance and high wear resistance

Withstands normal temperature
Read more : Plastic bags for vegetables and fruits
How are large plastic bags/screens used?
Large-sized nylon bags/screens are commonly used in the production of large-sized products. In particular, they are also used to make special coverings in the industry – agriculture. Depending on the specific size of each item, choose the appropriate type of plastic bag / large-sized nylon screen.
Specific applications of large-size plastic bags/screens:
Bags are used in the lining of 40 feet containers to protect goods from moisture, moisture and impacts from the surrounding environment.

Used to wrap high-end products such as mattresses, televisions, refrigerators, and washing machines, to help prevent scratches and increase product protection when packing.

Used to cover pallets of goods, products, and cartons during transportation and storage.

Used for agriculture: agricultural mulch, mulch for crops, salt field lining, greenhouse cover in flower and fruit gardens of all kinds…

Used in aquaculture: membrane lining shrimp ponds, fish ponds…

For industrial use: the lining of sewage reservoirs, the lining of construction works, bridges and roads, concrete floor lining, shielding

Other

Why choose us?

Bao Ma Production & Trading Co Ltd is complying with ISO 9001-2008 which ensures the quality control system and the ability to produce different materials and sizes of poly bags and rolls, including:
Packing products for agricultural, aquatic, food consumption, and industrial purposes.

Zip-lock bag, shopping bag, garbage bag, plastic carriers.

Plastic sheeting

Perforated plastic roll

Poly roll of 2m – 4m measurement for the use of lining prawn-raising ponds, for construction sites and sewage system usage, and as cover sheets for agricultural and industrial purposes.

Printing services on packages of up to 6 colours with customization

Trading various plastic raw materials such as PP, HDPE, LDPE, LLDPE…
So, please contact us via hotline: 0963 16 11 55 – 0903 814 184 and let us be honoured to serve you in the best way possible.
BAO MA PRODUCTION & TRADING COMPANY LIMITED
Address: No. 21 Tan Tao Industrial Park, Road No. 3, Tan Tao A Ward, Binh Tan District, HCMC
Hotline
Ms Kim Tuyen: 0963.16.11.55 (Vietnamese)
Mrs HelenLy: 0903.814.184 (English – Chinese)
Email: info@poma.com.vn
Website: www.poma.com.vn