Polyethylene (PE), also known as polythene, is one of the most frequently used plastics in the production of plastic packaging. PE is used to make bags with different weight capacities.
Types of PE
Low-Density Polyethylene (LDPE) is a flexible plastic that is ideal for making food wraps and grocery bags. LDPE bags are best for single-use products and grocery bags. Harder variants can form a wide range of flat and slotted bags, including FDA-compliant, food-safe varieties.
Linear low-density polyethylene (LLDPE) is stronger and provides better tensile strength than others. LLDPE bags come in light to heavy-duty grades and are ideal for packaging food, consumer goods, and light industrial products.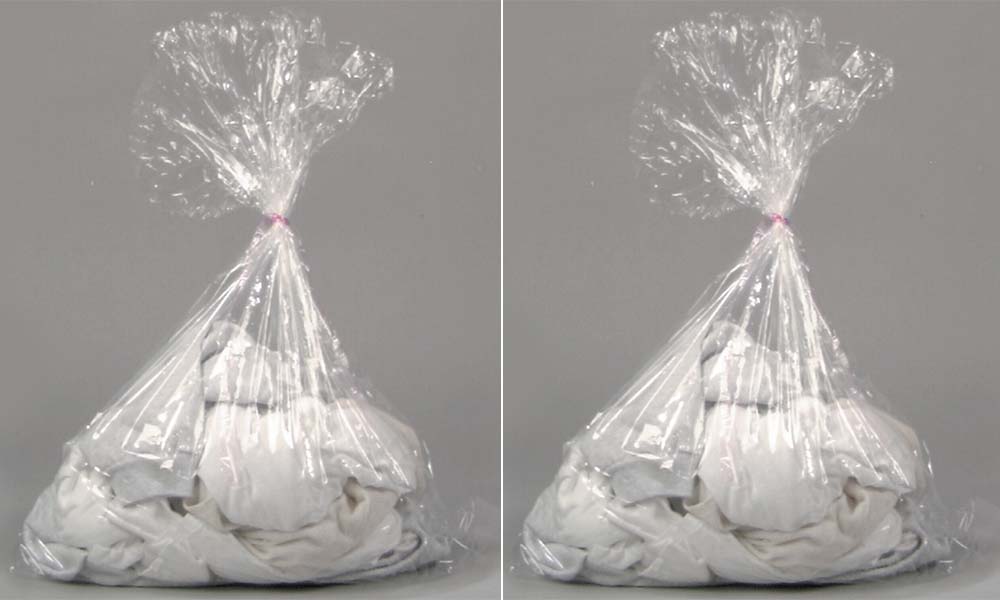 Polybag types: flat or gusseted?
Besides the material, the type of bag is also an important factor to consider.
Flat PE bag. As their name suggests, flat PE bags are bags that lie completely flat when empty. These bags can hold a variety of commercial and consumer packaged products ranging from food items to manufactured ingredients.
Gusseted PE bag. Side-fold PE bags are designed to expand, they are usually rectangular when full. They make storage or transportation more efficient.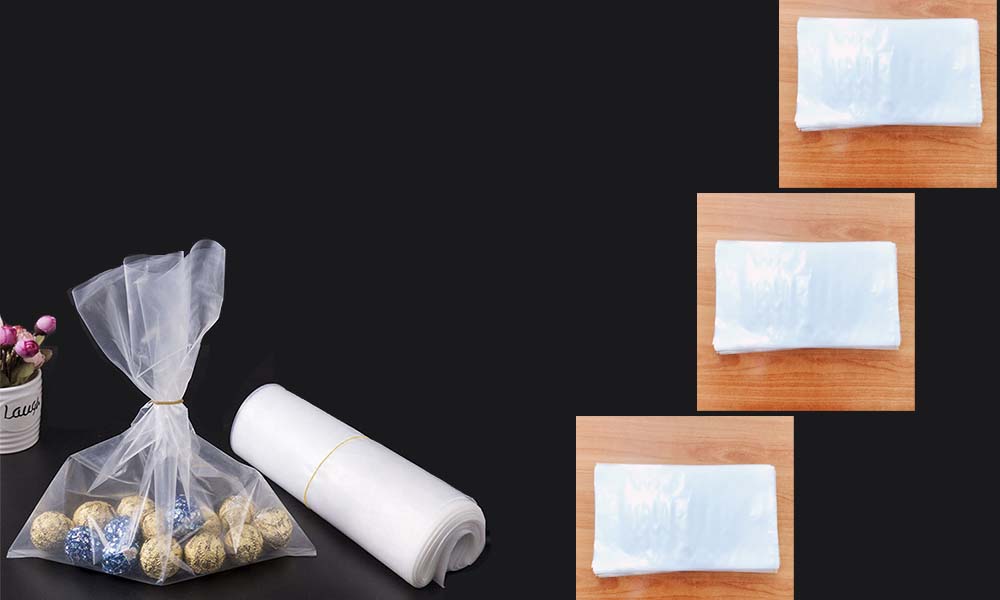 What size polybag do you need?
Once you have decided on the type of PE bag, you will need to measure your product to determine the required dimensions. If you have chosen a flat bag, you just need to choose the right size for the length and width. Consider the size of each ingredient and how many ingredients you plan to put in the bag. For very small volumes of product, consider the overall mass of product that will be in each bag, then calculate the appropriate size for that volume. It is important to increase the size for accuracy and to create space between components.
For gusseted pouches, calculate the desired volume in a similar manner. While you should still add a bit to your measurements to make sure the bag has enough room, the depth and shape of the bag make it easier to get a snug and precise fit.
If your calculations indicate a need for non-standard sizes, Bao Ma can still help you. As a company specializing in the production of plastic packaging, we are happy to fulfill custom orders.
Read more: Production and printing of zipper bags on request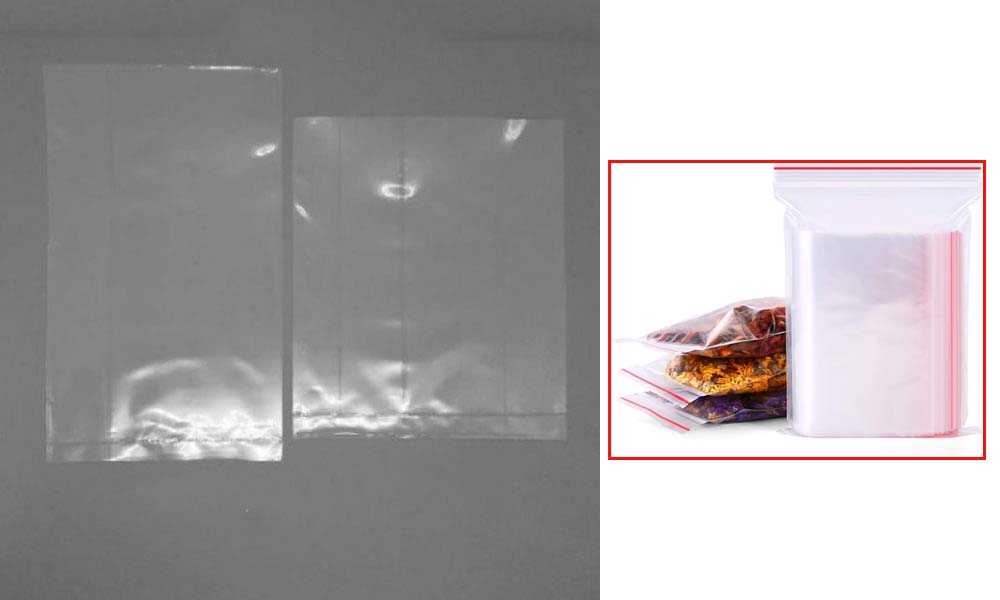 Common applications
Food packaging. FDA-approved food-safe PE bags keep food fresh and prevent moisture or contamination.
Small PE bags are a great solution for storing rigid products of different sizes or shapes. These bags are especially useful when transporting products that require assembly.
Bulk packaging. Plain, thin bags are a cost-effective option for vendors selling any type of merchandise in bulk. Applications range from single-use bags for bulk grocery customers to sturdier bags that hold kilos of fodder.
PE bags can also protect, hold and display non-food items of all types, including clothing, office supplies, household items, and more.
Custom printed PE bags help brands stand out with colorful prints and logos, as well as nutritional information or other specifications.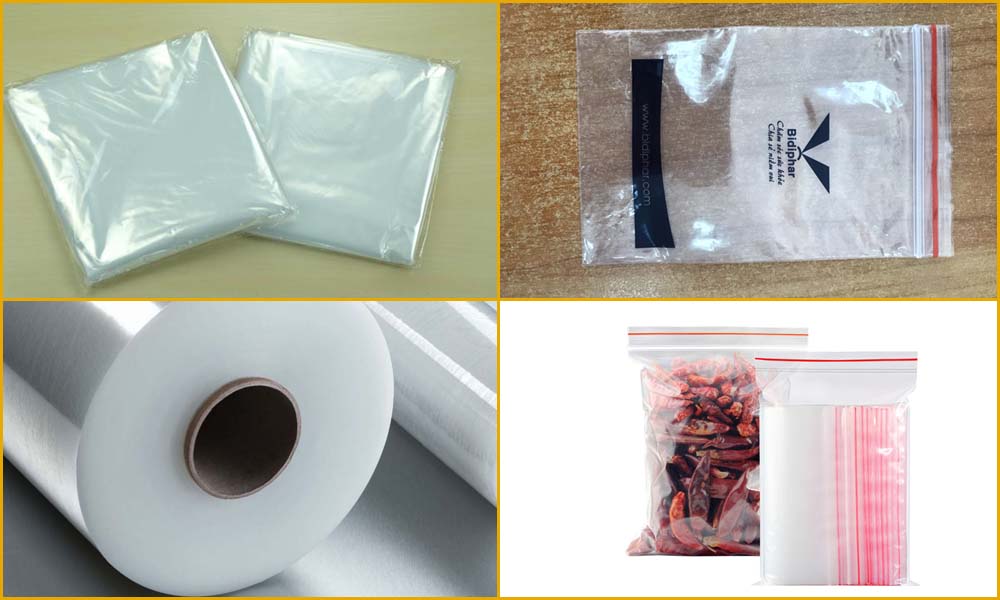 Why choose us?

Bao Ma Production & Trading Co Ltd is complying with the ISO 9001-2015 which ensures the quality control system and the ability to produce different materials and sizes of poly bags and rolls, including:
Packing products for agricultural, aquatic, food consumption, industrial purposes.

Zip-lock bag, shopping bag, garbage bag, plastic carriers.

Plastic sheeting

Perforated plastic roll

Poly roll of 2m – 4m measurement for the use of lining prawn-raising ponds, for construction sites and sewage system usage, and as cover sheets for agricultural and industrial purposes.

Printing services on packages of up to 6 colors with customization

Trading various plastic raw materials such as PP, HDPE, LDPE, LLDPE…
So, please contact us via hotline: (028) 37540 999 – 096 314 5959 and let us be honored to serve you in the best way possible.
BAO MA PRODUCTION & TRADING COMPANY LIMITED
Address: No. 21 Tan Tao Industrial Park, Road No. 3, Tan Tao A Ward, Binh Tan District, HCMC
 Tel: (028) 37540 999 – 096 314 5959
 Email: baobibaoma@gmail.com
 Website: www.poma.com.vn