The global plastic packaging market size was valued at USD 348.08 billion in 2020 and is expected to grow at a compound annual growth rate (CAGR) of 4.2% from 2021 to 2028. Rapidly growing key application industries including food & beverages, pharmaceuticals, and personal & household care are driving the product demand. Moreover, the rising penetration of organized as well as e-retail across the world is fueling the growth of the market. Plastic offers both flexible & rigid, transparent, and lightweight forms of packaging on account of which the key application sectors primarily prefer it over its counterparts, such as metal or glass. Furthermore, engineered plastic can survive in extreme environments and does not degrade in extreme temperatures, thus preserving the integrity of products, such as food & beverages and cosmetics.
Moreover, the low cost and excellent printability associated with plastic make it a lucrative packaging material. The extrusion technology segment is expected to witness robust growth in the U.S. market from 2021 to 2028. Extrusion-based products, such as wraps & films, pouches, and bags, are widely used in most consumer as well as industrial applications in the country owing to their performance benefits and sustainability. The high penetration of organized retail across the country has also significantly contributed to the market growth in the country.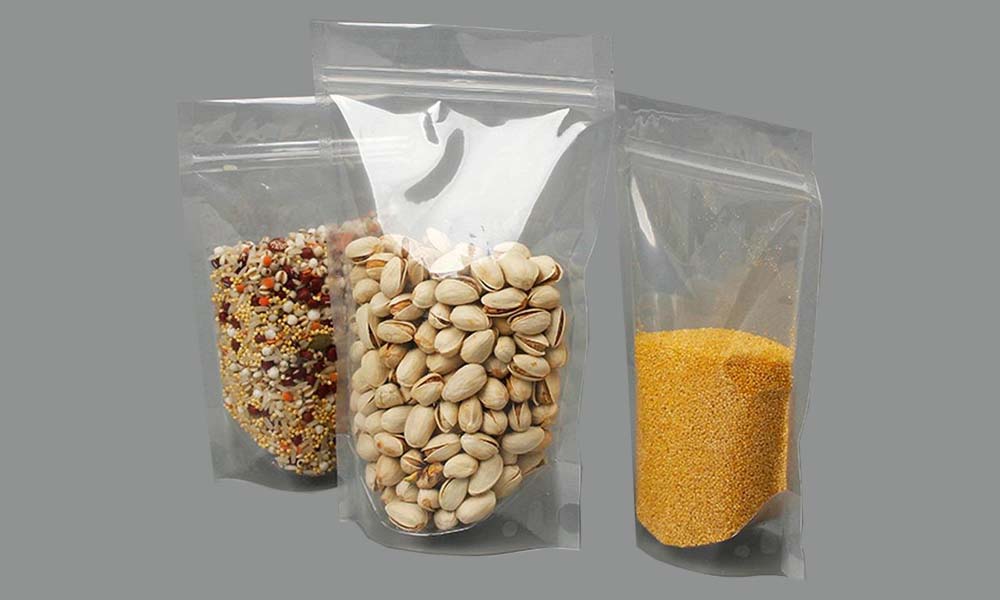 Globally, the packaged food & beverage sector has been experiencing robust growth for the past several years. Changing lifestyles, growing urban populations, rising economical activities in emerging countries, and increasing penetration of e-retail across the world are a few macro factors driving the global packaged food industry. In addition, the demand for food is poised to grow as the world population is expected to increase from 7.3 billion in 2015 to 9.7 billion in 2050, which, in turn, is anticipated to fuel the demand for plastic packaging products.
The robust growth of the e-commerce sector is also likely to open new avenues for industry growth. E-commerce companies prefer lightweight and flexible packaging solutions to reduce the cost of transportation. The rising preference for online shopping of daily fresh foods, FMCG products, and electronic gadgets as well as clothing is expected to spur the industry's growth.
Furthermore, the introduction of innovative solutions, such as active packaging, modified atmosphere, edible, and bioplastic packaging, is also expected to boost market growth in the years to come. On the other hand, raising awareness about sustainability and a stringent ban on single-use products to curb plastic pollution is likely to pose threat to the growth of the industry.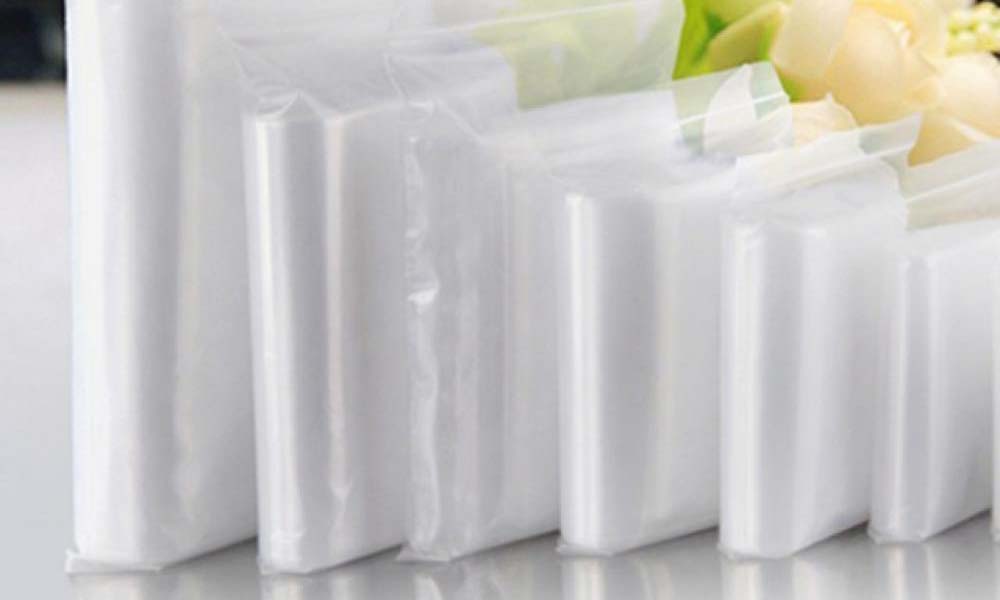 1. Product Insights
The rigid product segment accounted for the largest revenue share of 61.1% in 2020 owing to their sturdiness and high aesthetic appeal. Moreover, factors, such as a high barrier to light, moisture, and oxygen, provided by rigid products contributed to the segment's revenue share. The reusability of these products, such as pallets, intermediate bulk containers, and other industrial packaging products, is likely to favor the segment growth in the years to come.
The segment is further divided into bottles & jars, cans, trays & containers, caps & closures, cans, and others. Plastic bottles are extensively utilized in beverage packaging owing to their convenience, low cost, and superior performance. Whereas trays & containers are utilized in food service and packaged food sectors owing to their lower weight and aesthetics.
The flexible product segment is estimated to register the fastest CAGR from 2021 to 2028. This segment is further categorized into wraps & films, bags, pouches, and others. Pouches are gaining significant popularity in the market as their production requires lesser raw material as compared to rigid products, such as bottles & jars. Moreover, the convenience of multiple closure choices in pouches, such as a zipper, tear notch, and spout, drive its demand.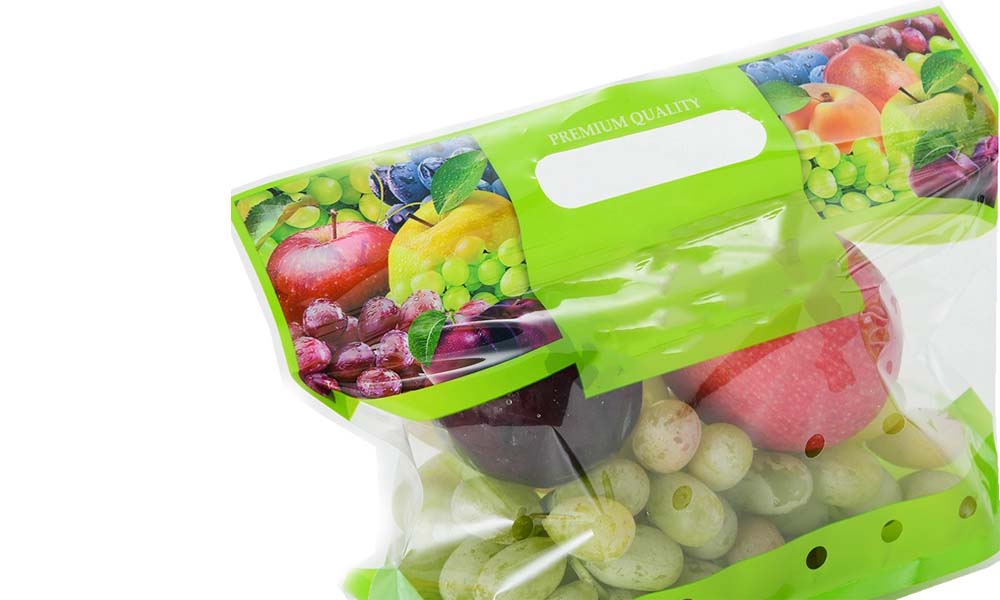 2. Technology Insights
The extrusion technology segment accounted for the largest revenue share of over 38% in 2020 as the majority of the flexible packaging products, such as pouches, bags, and films, are produced with the help of extrusion technology. The growing popularity of the abovementioned flexible products owing to their higher sustainability and lower cost than their rigid counterparts is expected to boost the segment growth in the coming years.
The thermoform technology segment is anticipated to witness the fastest CAGR from 2021 to 2028. Rigid products, such as blisters, clamshells, trays, containers, lids, bowls, plates, and others, are manufactured using a thermoforming process. The growing demand for lightweight and thin-gauge packaging solutions on account of a rising focus on sustainable packaging is expected attribute to the high growth of the thermoforming technology segment.
Injection molding technology is typically employed to produce rigid or sturdy products, such as industrial containers, crates, caps, and closures. However, higher lead time and tooling costs involved in injection molding technology are likely to hamper the growth of the segment over the forecast period. Blow molding is a popular plastic molding process, which is designed to create hollow parts, such as bottles, liquid containers, drums, and storage tanks. There are three key types of blow molding technology namely, extrusion, injection, and injection stretch blow molding. Among these, extrusion blow molding is the most commonly used process to manufacture complex product shapes, such as bottles or containers.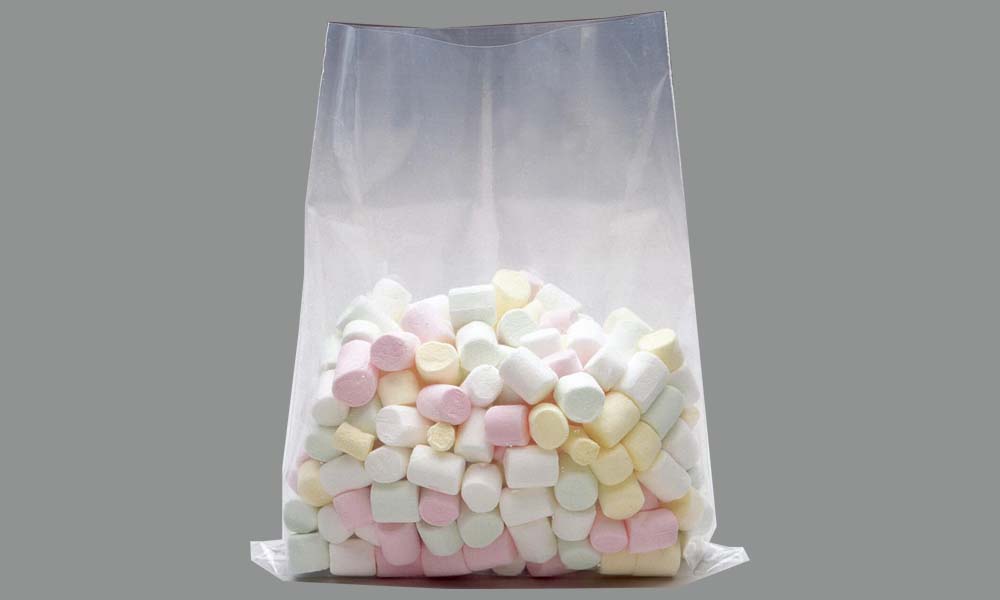 3. Application Insights
The food & beverage application segment led the global plastic packaging market in 2020 with a revenue share of over 51%. The segment is expected to witness substantial growth during the forecast period. Changing consumer lifestyles and food preferences have led to the growth of the packaged and processed food manufacturing sector, which, in turn, is likely to propel market growth. Moreover, increasing consumption of alcoholic and non-alcoholic beverages is expected to support the segment growth.
Single-serve consumer packaging has been witnessing significant growth in the past few years owing to its convenience. Growing consumer attention towards health and well-being and increased awareness regarding waterborne diseases coupled with rising spending capacities have propelled the demand for packaged drinking water across the globe, which is expected to have a positive impact on the growth of the food & beverage application segment.
The pharmaceuticals segment is estimated to register the fastest CAGR from 2021 to 2028. Rising demand for pharmaceutical products in the Europe and North America regions due to the growing aging population is expected to benefit the segment development. Moreover, the rising production of generic medicines is anticipated to augment the demand for plastic packaging solutions in the pharmaceuticals application segment.
The personal and household care application segment is expected to witness a CAGR of over 4.3%, in terms of revenue, over the forecast period. This industry has witnessed significant growth owing to increasing consumer awareness about personal grooming and hygiene. Moreover, increasing demand for plant-based or clean label cosmetics is expected to play a key role in the segment growth over the forecast period.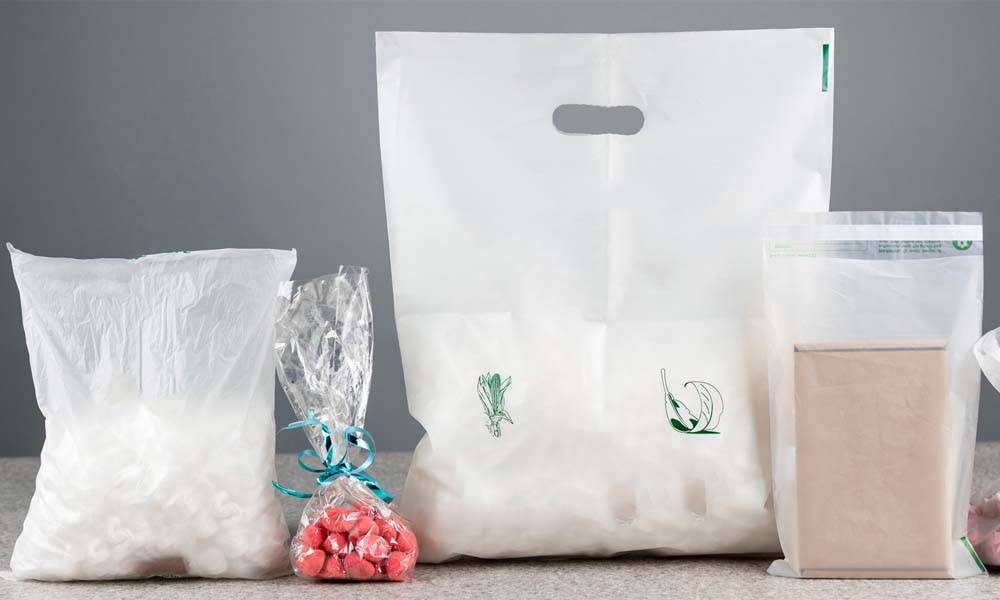 4. Regional Insights
Asia Pacific led the market with a revenue share of over 42% in 2020 and is projected to expand further at the fastest CAGR from 2021 to 2028. Rapidly-growing application industries in key economies, such as China, India, Vietnam, South Korea, and Thailand, are expected to drive the regional market over the forecast period.
China dominated the Asia Pacific market, in terms of both demand and production. The high population in the country, which supports the growth of the food & beverages, automotive, personal care, construction, and consumer electronics industries, is anticipated to act as a key driver for the market expansion.
Europe emerged as the second-largest regional market; however, it is anticipated to witness sluggish growth over the forecast period. Stringent regulations regarding the use of plastic products coupled with rising consumer awareness about sustainability are primarily attributing to the slow growth of the market in this region.
This report forecasts revenue growth at global, regional, and country levels and provides an analysis of the latest industry trends in each of the sub-segments from 2017 to 2028. (Following Grand View Research)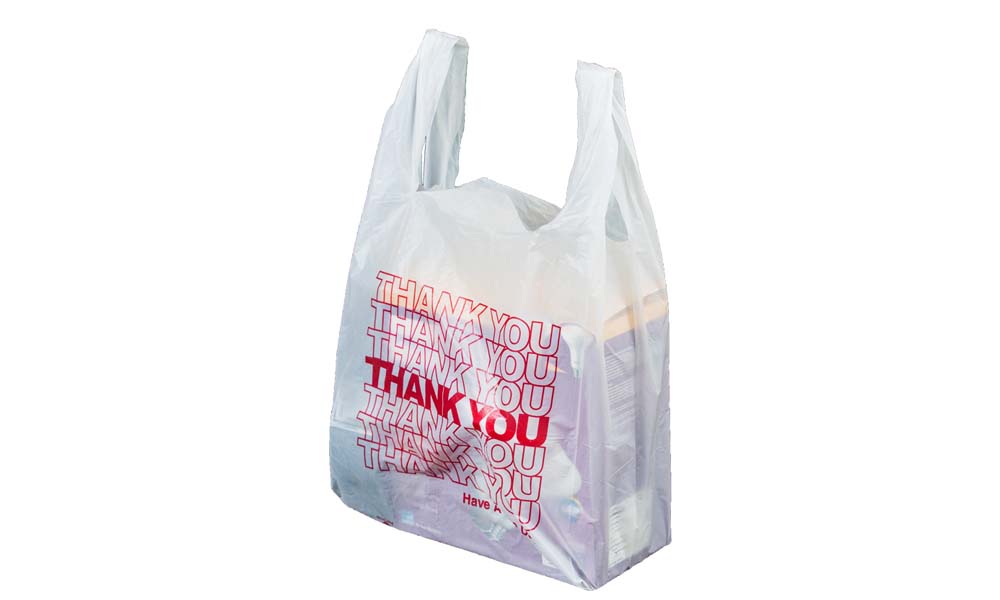 5. Why choose us?

Bao Ma Production & Trading Co Ltd is complying with the ISO 9001-2008 which ensures the quality control system and the ability to produce different materials and sizes of poly bags and rolls, including:
Packing products for agricultural, aquatic, food consumption, industrial purposes.

Zip-lock bag, shopping bag, garbage bag, plastic carriers.

Plastic sheeting

Perforated plastic roll

Poly roll of 2m – 4m measurement for the use of lining prawn-raising ponds, for construction sites and sewage system usage, and as cover sheets for agricultural and industrial purposes.

Printing services on packages of up to 6 colors with customization

Trading various plastic raw materials such as PP, HDPE, LDPE, LLDPE…
So, please contact us via hotline: (028) 37540 999 – 096 314 5959 and let us be honored to serve you in the best way possible.
BAO MA PRODUCTION & TRADING COMPANY LIMITED
Address: No. 21 Tan Tao Industrial Park, Road No. 3, Tan Tao A Ward, Binh Tan District, HCMC
 Tel: (028) 37540 999 – 096 314 5959
 Email: info@poma.com.vn
 Website: www.poma.com.vn