Currently on the market PP bags and PE bags are very popular product lines and used in large quantities. Especially, business establishments order printing on demand for marketing purposes with quantities up to hundreds of kilograms. Both PE bags and PP bags are plastic bags and look very similar. So do you know how to distinguish these two types of plastic bags?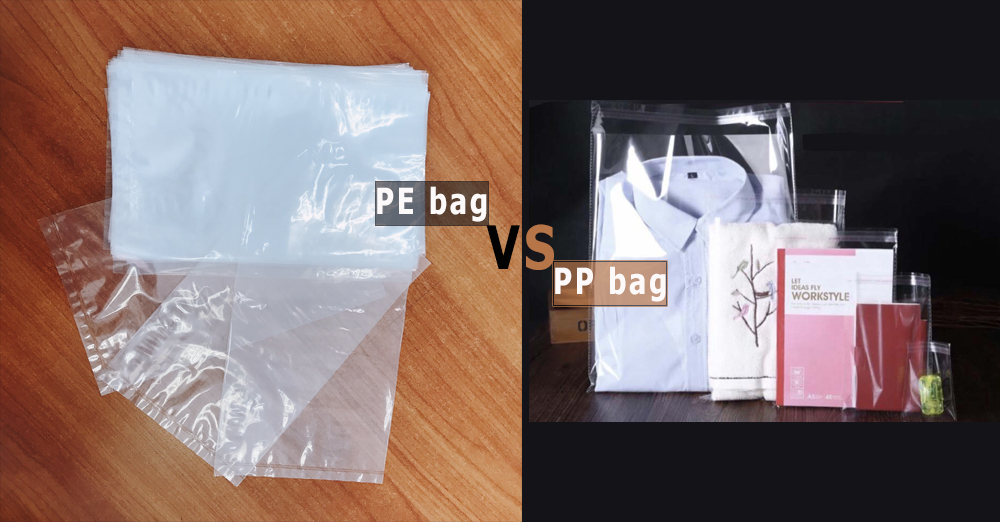 Similarities of PE bags and PP bags
PE plastic bags and PP plastic bags have many applications in life, so they are used very commonly. Consumers may have confused between these two types of plastic bags because they are relatively similar. However, there are also fundamental differences between these two products.
Let's learn about the similarities between these two types of plastic bags! PE bags are products made from Polyethylene. And PP bags are products made from polypropylene plastic.
Although made from different materials, between PE bags and PP bags, they have the same basic characteristics such as:
All are colorless, odorless, tasteless, transparent, with high surface gloss, and contain no harmful substances. The production process does not contain harmful substances, so it is very safe in the packaging process. Can be used in food packaging while ensuring product safety.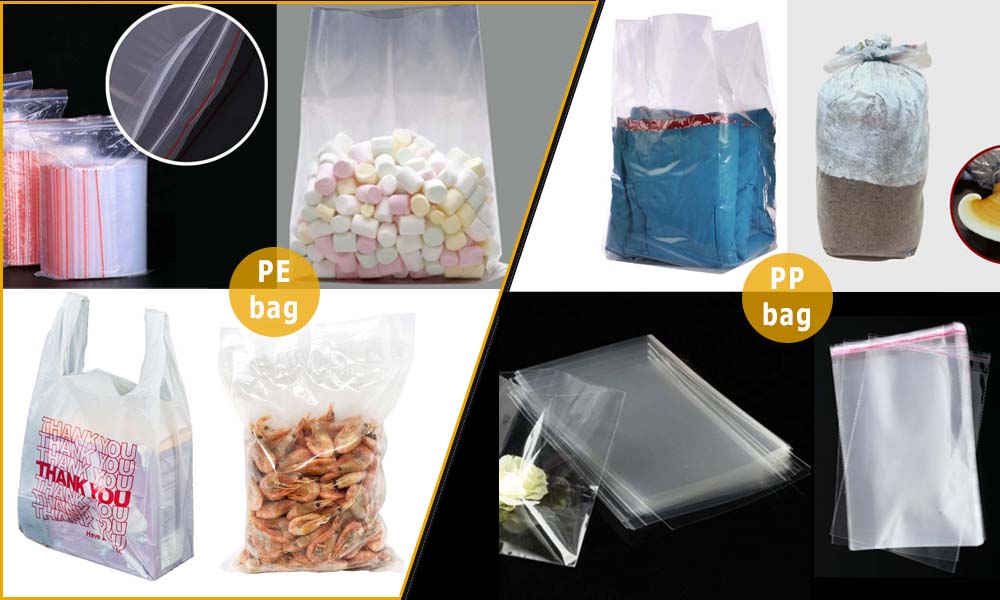 Not oxidized or reacted chemically with gases, mild acids, bases, esters… at normal temperature.

Packaging can be used for a long time without being corroded, termites, moldy. In particular, both types have extremely good resistance to oxygen, water vapor, and grease. Both of these plastic bags are durable, easy to use, and easy to pack.
Although they have the same basic characteristics, the bags are manufactured from different sources, so they also have different characteristics.
The difference between PE bags and PP bags that you need to know
There are different characteristics between  PE plastic bags and PP, let's find out now!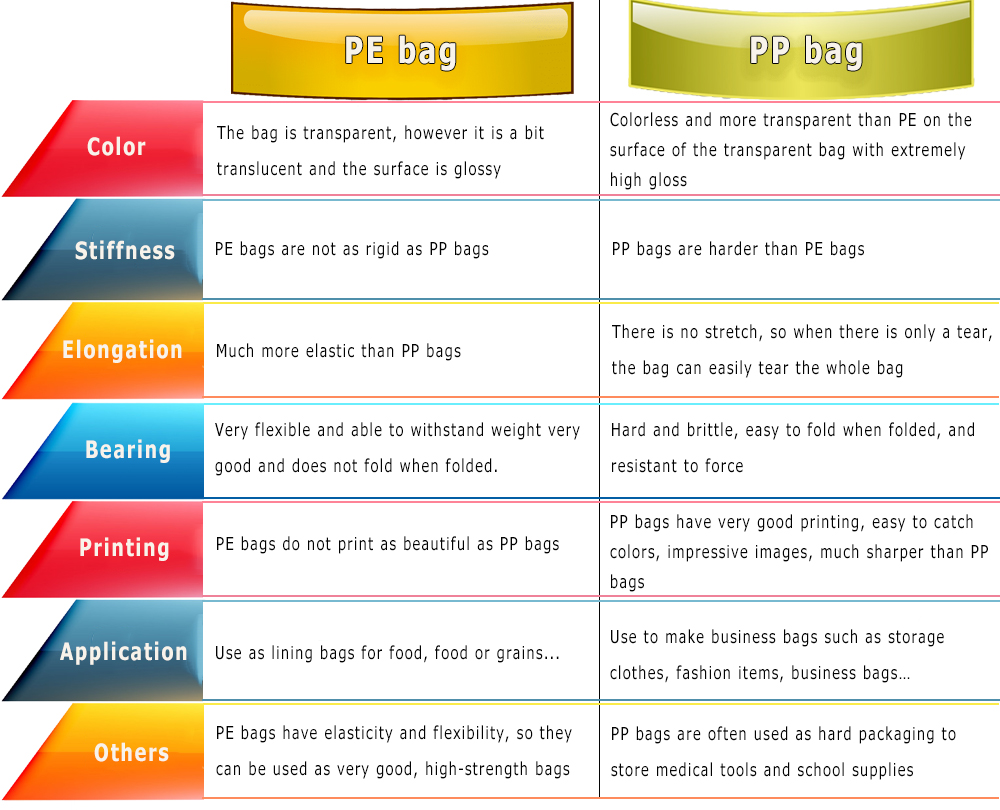 In short, when we need soft, flexible, tough, load-bearing bags, we choose PE bags. When you need a bag with a certain hardness to make it easy to shape, easy to print, has beautiful colors, is resistant to force, easy to tear to get the product inside, use PP plastic bags. And now you have answered the question where PP bags are different from PE bags, right?
Read more: How to properly use stretch film to reduce shipping damages
It can be seen that, in fact, PE bags and PP bags have different basic characteristics. Depending on the intended use, you should choose the most suitable material. With many outstanding advantages, many packaging factories appear on the market.
One of the prestigious and high-quality manufacturers in the field of packaging is Bao Ma Packaging.
Why choose us?

Bao Ma Production & Trading Co Ltd is complying with the ISO 9001-2015 which ensures the quality control system and the ability to produce different materials and sizes of poly bags and rolls, including:
Packing products for agricultural, aquatic, food consumption, industrial purposes.

Zip-lock bag, shopping bag, garbage bag, plastic carriers.

Plastic sheeting

Perforated plastic roll

Poly roll of 2m – 4m measurement for the use of lining prawn-raising ponds, for construction sites and sewage system usage, and as cover sheets for agricultural and industrial purposes.

Printing services on packages of up to 6 colors with customization

Trading various plastic raw materials such as PP, HDPE, LDPE, LLDPE…
So, please contact us via hotline: (028) 37540 999 – 096 314 5959 and let us be honored to serve you in the best way possible.
BAO MA PRODUCTION & TRADING COMPANY LIMITED
Address: No. 21 Tan Tao Industrial Park, Road No. 3, Tan Tao A Ward, Binh Tan District, HCMC
 Tel: (028) 37540 999 – 096 314 5959
 Email: baobibaoma@gmail.com
 Website: www.poma.com.vn