Shrink film packaging offers many benefits and advantages to your packaging strategy. It has been widely used in many industries, especially for food and beverage production lines. Especially for bottled water, this useful packaging helps manufacturers improve efficiency, eliminate unnecessary materials and increase profits. If you are curious about the many benefits and advantages of shrink film for bottled water, keep reading.
What is shrink film for bottled water?
Bottled water shrink film is a special plastic film that can be wrapped around any bottled water, regardless of size or shape. Once you have placed the shrink film in the correct position, heat will be applied to the surface of the plastic film, which will initiate the shrinkage of the film. This makes the shrink film conform to the shape of the product while providing a sealed and durable barrier.
In addition, shrink film can cover products such as food boxes, health and beauty products, food, gift baskets, boxes, toys, books, soaps, and other household items.
Now that we have a basic understanding of what shrink film is for bottled water, we can talk about the benefits it brings to the packaging industry.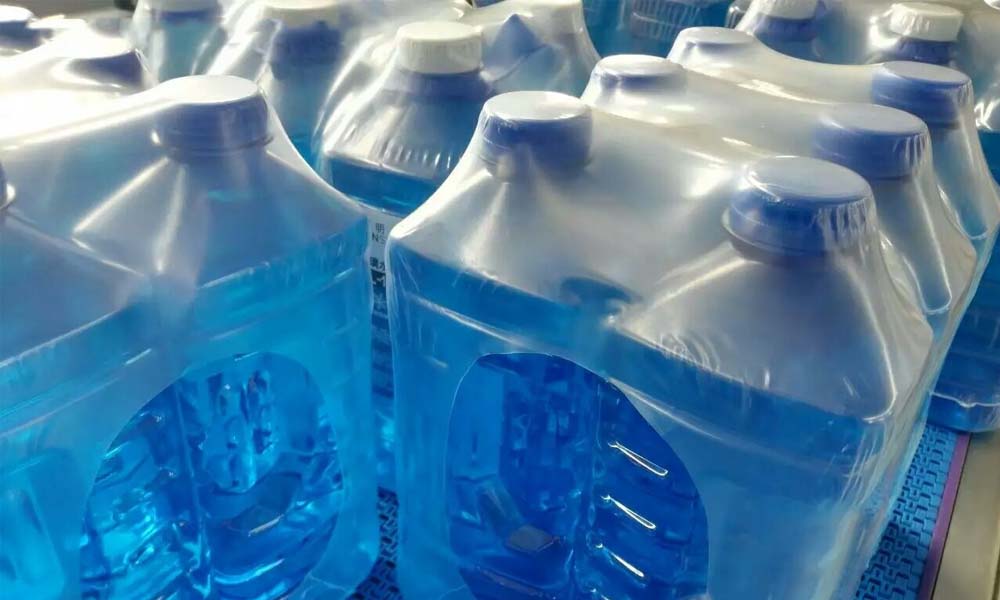 Top 9 benefits of using bottled shrink film
Shrink film is a lightweight and durable plastic film used in the wrapping of bottled drinking water. With the heat from the shrink-wrap machine, the plastic will "shrink" around the product, wrapping it tightly and neatly. The top 9 benefits of using shrink film for bottled water include:
Versatility – Wraps around any shape
Bottled water shrink film will be soft and flat before being put into the heat shrink wrap machine. Once put into the machine, the shrink film will shrink but it is not brittle and hard. This versatility is key, it has the ability to wrap irregularly shaped or heterogeneous items at high speeds.
Space-Saving – Items can be wrapped together
Shrink film for bottled water helps you take advantage of the space, especially for large warehouses and large volume storage as many products can be wrapped together.

Doesn't discolor over time
It is more flexible than alternatives like PVC and does not yellow or brittle over time.
Transparent, glossy finish
Thanks to the transparency of the shrink film, we can observe and inspect the product without having to open the package and close it, which saves processing time. Its sleek exterior means it has a professional and attractive look, which helps to attract consumers.
Lightweight – Cheaper transportation
It is also much lighter than other types of rigid packaging, helping to save costs in shipping.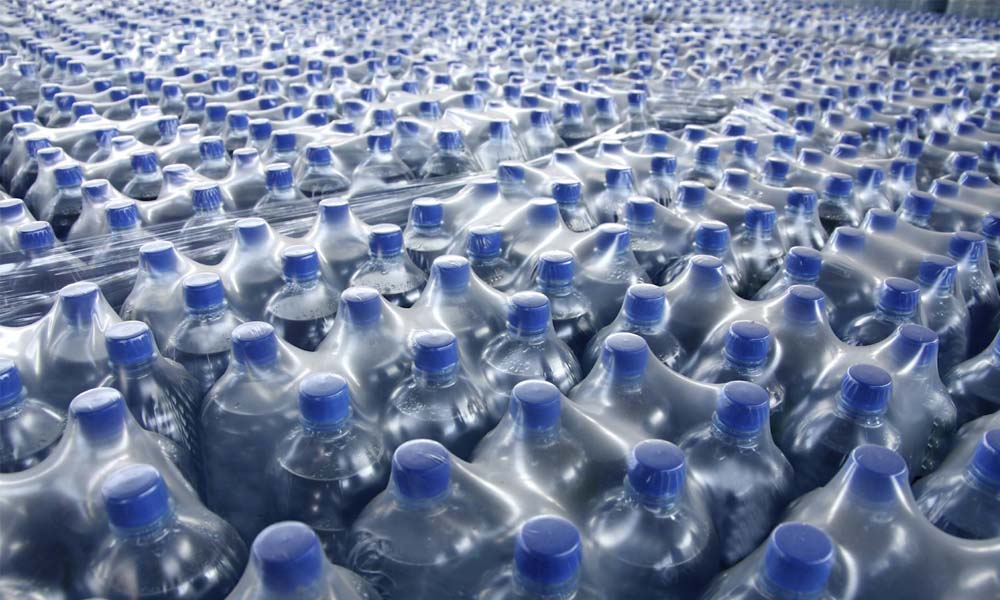 Read more: 3 side seal with zipper
     6. Chemically Inert – No harmful chemicals
It is chemically inert, contains no toxins or colors, thus meaning it's perfect for wrapping food and beverages, pharmaceuticals, and body care products.
Puncture-proof – 100% protection
Protects against puncture, not tear and hard. This keeps your bottled water product safe and working properly, and also easily identifies any outside intrusions.
Durability – Secure and stable
It's very durable – once wrapped, the bottled water is safe, stable, and in perfect condition.
Waterproof – Protects against spillages
Shrinkable waterproof membrane! Products are protected from extreme weather or breakdowns, accidental cuts, and bumps.
These positive characteristics of the bottled water-based shrink wrap mean it is an invaluable source of well-used and highly competitive packaging. It is therefore a highly sought-after packaging material that will become more valuable in the future.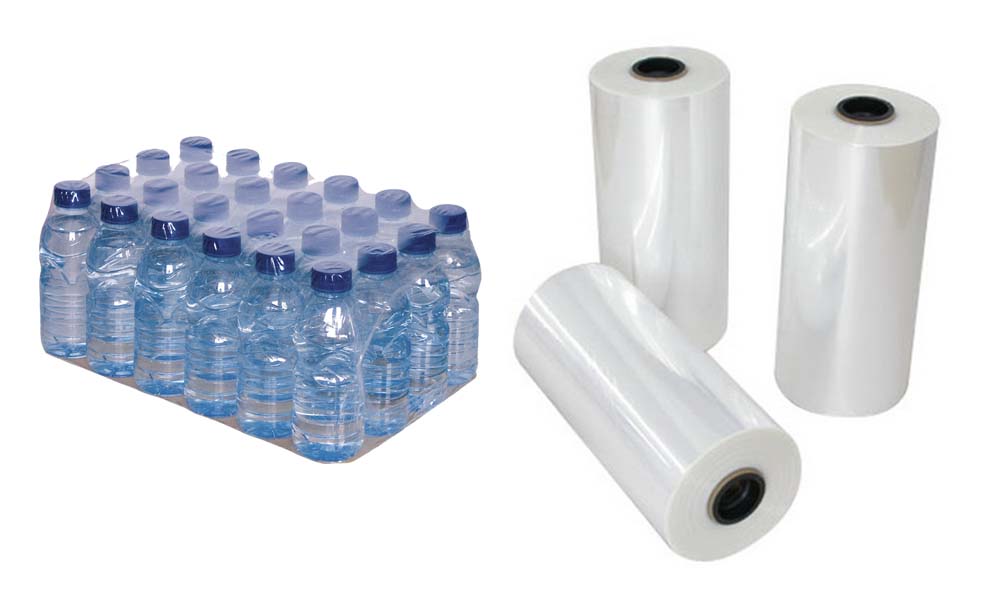 Why choose us?

Bao Ma Production & Trading Co Ltd is complying with the ISO 9001-2008 which ensures the quality control system and the ability to produce different materials and sizes of poly bags and rolls, including:
Packing products for agricultural, aquatic, food consumption, industrial purposes.

Zip-lock bag, shopping bag, garbage bag, plastic carriers.

Plastic sheeting

Perforated plastic roll

Poly roll of 2m – 4m measurement for the use of lining prawn-raising ponds, for construction sites and sewage system usage, and as cover sheets for agricultural and industrial purposes.

Printing services on packages of up to 6 colors with customization

Trading various plastic raw materials such as PP, HDPE, LDPE, LLDPE…
So, please contact us via hotline: (028) 37540 999 – 096 314 5959 and let us be honored to serve you in the best way possible.
BAO MA PRODUCTION & TRADING COMPANY LIMITED
Address: No. 21 Tan Tao Industrial Park, Road No. 3, Tan Tao A Ward, Binh Tan District, HCMC
 Tel: (028) 37540 999 – 096 314 5959
 Email: info@poma.com.vn
 Website: www.poma.com.vn