Standing in the trash bag aisle, you'll be stuck with dozens of choices, all of which seem pretty similar. Then there are tons of statements touting each bag's strength: ultimate, extra strong, 3-ply strength, trusted strength.
What is this trash bag going to be used for?
Kitchen waste? Lawn care? Recycling? Bathrooms? Office? The bag you need will depend on what you need the bag for. If you don't answer this question, you're literally throwing money away. You could end up wasting money on a more expensive, thicker bag when all you really needed was a less expensive, thinner bag or a shorter bag and thus wasting money on extra material.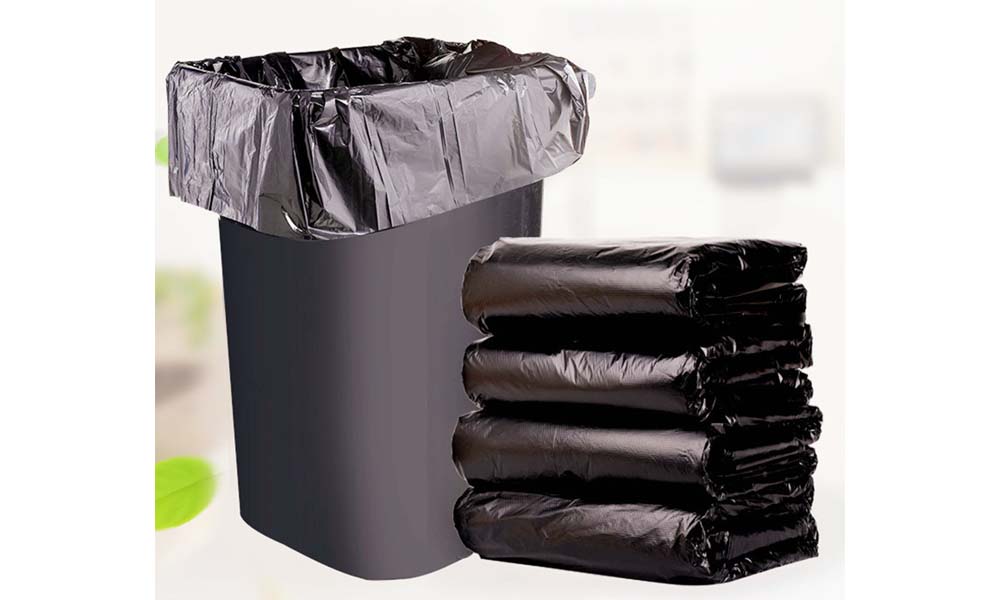 Ok. You've decided how you're going to use your trash bag. Great. Now, you need to think about if you need your trash bag to be strongly resistant to punctures and tears or be able to stretch under a big load. This factor will determine how thick/thin your trash bag needs to be.
Trash bag thickness
Trash bags thickness is usually measured in mil, which is one-thousandth of an inch (.001). These types of trash bags are referred to as low density or linear low density.
Most trash bags you'll find in the store will most likely range between .70 and .90 mil and you can definitely find this measurement on the front of the box.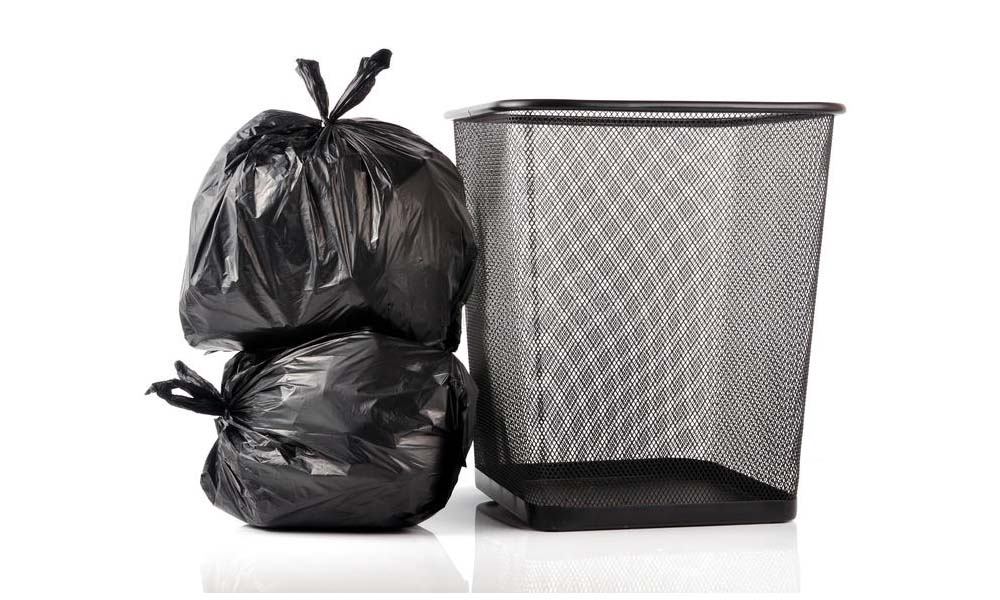 If you're purchasing a kitchen trash bag, and you're putting in the standard trash fare of milk cartons, cereal boxes, leftovers, old fruit, etc., then a .90 mil bag will serve you just fine.
However, if you're cleaning out your garage or remodeling, you'll need a bag that can stand up to punctures and tears from plaster, broken glass, hangers, nails, old paintings, and the like. In that case, you want to look for a bag that is 2.0 mil or thicker.
Stretch
If you need a bag that needs to stretch to carry a heavy load rather than survive punctures or tears, then a thinner bag will suit your needs much better. These types of bags are called high density and are the clear bags you often found in office restrooms. These bags are considerably less expensive than their thicker, low-density cousin.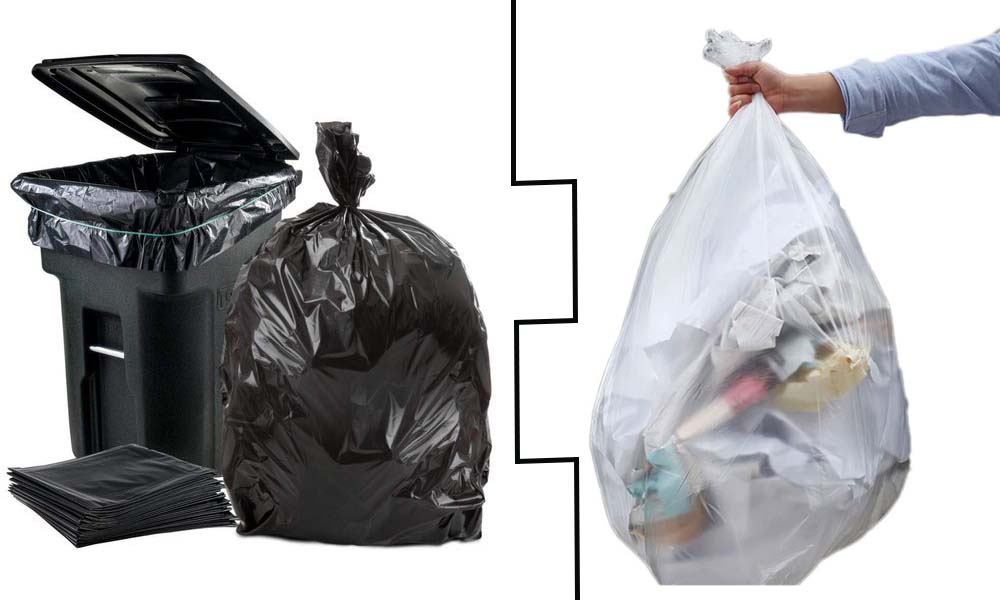 If you're throwing away paper or other light items, or have a large, heavy load with nothing that could rupture the bag, these high-density bags will serve you and your pocketbook well.
Read more: Why use PE bags for seafood?
Color
Although trash bags can be purchased in a rainbow of colors, black trash bags and white trash bags dominate the spectrum. Black trash bags are a common choice because they blend in nicely with their surroundings and are not intrusive, Black trash bags help hide what's in your bag and go well with stainless steel cans.
Color also determines the price. Black garbage bags are the least expensive. Next comes white and then clear.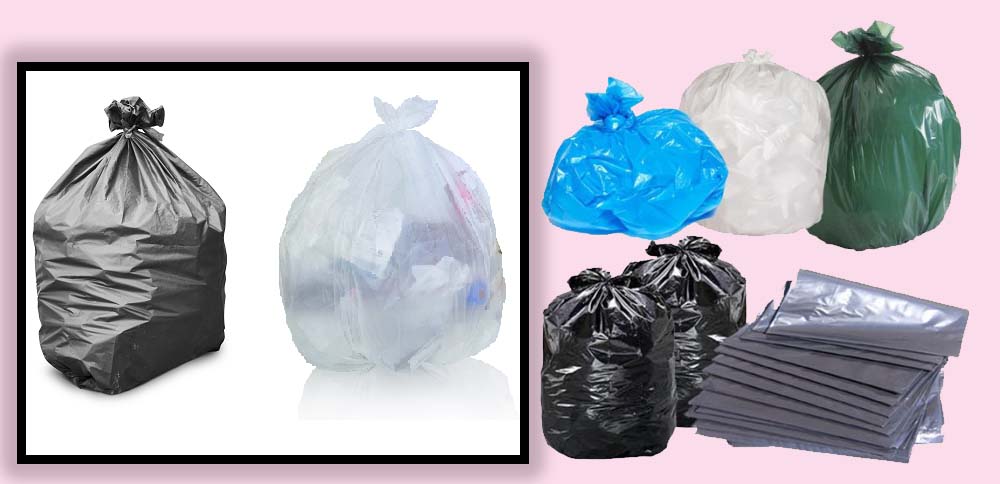 Odor
There's very little you can do about smelly trash, besides throwing it away. While many bags tout odor-blocking features, they're not going to put up much of a fight against spoiled cheese or fungus-infested pasta salad. You're better to choose some kinds of scented trash bag
Currently, we can create fragrances of trash bags exactly the same as customers' requests. The bag is commonly used to carry baby nappy, food, or hospital wastes,…
Price
Surprisingly, price is not much of a factor when shopping for garbage bags. There's not a great discrepancy between the prices of trash bags you'll find in stores. Price really only becomes a factor if you're purchasing in large quantities. Then, you'll want to look at the price per bag. Otherwise, it's best not to choose a trash bag based on price. Spending the few extra cents to get a thicker, stronger bag may save you from spending time cleaning up that yogurt, coffee grounds, and last night's lasagna that escaped from a cheaper, thinner bag.

Why choose us?

Bao Ma Production & Trading Co Ltd is complying with the ISO 9001-2015 which ensures the quality control system and the ability to produce different materials and sizes of poly bags and rolls, including:
Packing products for agricultural, aquatic, food consumption, industrial purposes.

Zip-lock bag, shopping bag, garbage bag, plastic carriers.

Plastic sheeting

Perforated plastic roll

Poly roll of 2m – 4m measurement for the use of lining prawn-raising ponds, for construction sites and sewage system usage, and as cover sheets for agricultural and industrial purposes.

Printing services on packages of up to 6 colors with customization

Trading various plastic raw materials such as PP, HDPE, LDPE, LLDPE…
So, please contact us via hotline: (028) 37540 999 – 096 314 5959 and let us be honored to serve you in the best way possible.
BAO MA PRODUCTION & TRADING COMPANY LIMITED
Address: No. 21 Tan Tao Industrial Park, Road No. 3, Tan Tao A Ward, Binh Tan District, HCMC
 Tel: (028) 37540 999 – 096 314 5959
 Email: baobibaoma@gmail.com
 Website: www.poma.com.vn