The global fertilizer market is a huge market that has been divided into several sectors, for instance, specialty fertilizer, organic fertilizer, chemical fertilizer, etc., each of them has a considerable market share. To align with such transition, fertilizer packaging bags manufacturers like us have been striving to produce green packaging products which are sustainable, recyclable, eco-friendly as well as cost-efficient. Different fertilizer products have different storage requirements and packaging solutions.
1. What are fertilizer packaging bags made of?
Normally, fertilizer bags are made of plastic, burlap, cloth, or some other materials. For plastics, there are many alternatives like PE bags, PP woven bags, composite film bags, and so on. The Burlap bag has been designed for fertilizer packing for a long time and still. Nowadays, bags made of PE material have been on the rise due to their many merits in protecting the content inside. In addition, some useful features could be added to the PE bag such as valve mouth, degassing valve, and so on. In the next few sections, I will be introducing several most popular bags that all of which have their own merits for fertilizer packaging bags, and discussing their strength and weakness under different circumstances.
2. Polyethylene (PE) Bag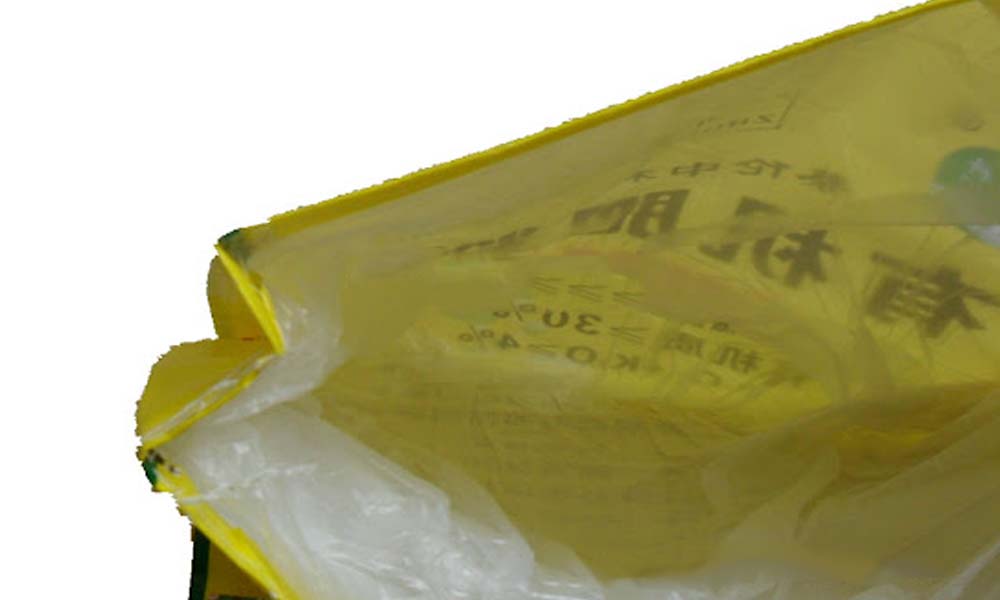 Bag made from PE particles is flexible, durable, and tear-resistant, making it ideal for heavy-duty packaging applications. Moreover, the PE bag has many useful features which makes it extremely popular among fertilizer manufacturers.
However, not all PE plastic bags are the same, there are evident differences among various PE bags. Polyethylene is commonly categorized into one of several major compounds, the most common of which include LDPE, LLDPE, HDPE. Low-Density Polyethylene (LDPE) is a very flexible material with unique flow properties that makes it particularly suitable for shopping bags and other plastic film applications. LDPE has high ductility but low tensile strength, which is evident in the real world by its propensity to stretch when strained. LLDPE is the abbreviation of Linear Low-density Polyethylene, it has similar chemical properties to LDPE but less energy to produce them. LLDPE can be used for plastic bags and sheets where it allows using lower thickness than LDPE.
Nowadays, PE bags have increasingly become the new favorite due to their many advantages. Waterproof has been one of the most significant features that helped many fertilizer manufacturers. It is estimated that PE bag has a higher rate of moisture-proof up to 30%. Another feature worth mentioning is the design of an anti-skid strip that enables PE bags to stack steadier than other bags.
Disadvantages
The disadvantage of the PE bag lies in its overall intensity. It has weaker penetration resistance ability compared to PP woven bag which means while storing, you should keep sharp objects away from PE bags.
Solution
There is also a solution to tackling this problem by using the three-layered co-extrusion technology. This is a popular method recently applied in the production of PE bags by squeezing three layers of PE films into a stronger film so that it can stand to endure a higher level of penetration.
3. PP woven bag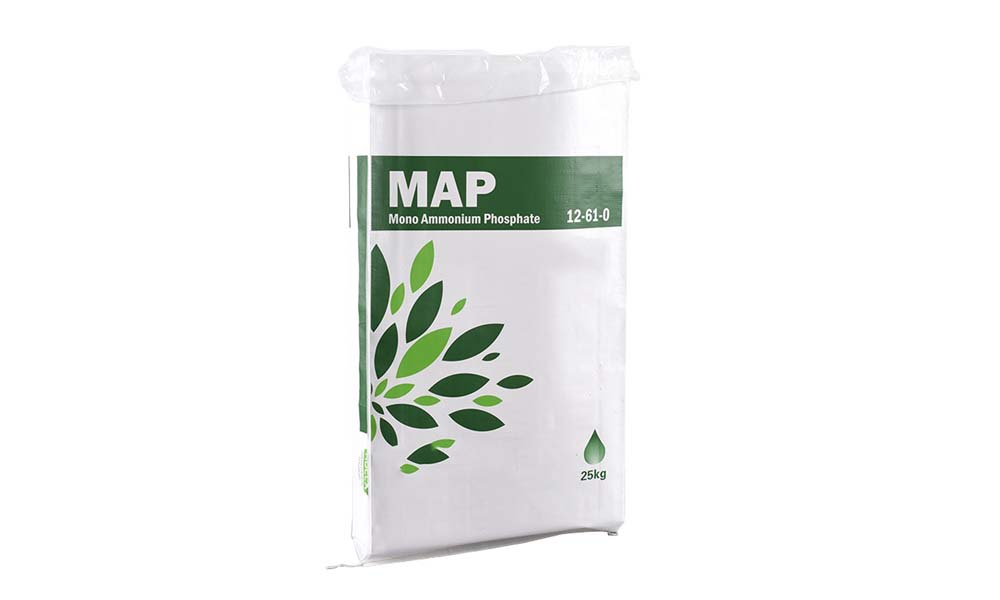 PP woven bag, POLYPROPYLENE Woven Bag, PP woven sacks are all names of bags or packages made of polypropylene particles. PP woven bags are produced by interweaving polypropylene tapes in two directions, they are known for their extra strength and durability in comparison to other bags. They are tough, breathable, cost-effective bags, ideally suited for packaging agricultural products like grains, pulses, seeds, and sugar, as well as products as diverse as sand, fodder, chemicals, cement, metal parts, etc.
Such intertwined woven not only gives extra strength to the bag but also allows air circulation through which gases produced by the fertilizer can be exhausted without worrying about the swell of the bag. In addition, the price of the bag is cheaper than other bags such as PE bags and flexible pouches. The strength and cost have made the pp woven bag one of the most widely used fertilizer packaging solutions for many fertilizer producers.
Disadvantages
The disadvantage of the pp woven bag is also evident. The woven allows air circulation but makes it vulnerable to the external environment too. The nature of the woven has also allowed moisture, contaminants to enter the bag which causes unnecessary wastage during transportation. Thus, the storage of fertilizer products in a pp woven bag requires an environment that is dry and away from any possible contaminants.
Solution
However, there are alternative pp woven bags with coating and bags with liners that are ideal for packaging products that are at risk of leaking, from fine granules like sugar or flour to more hazardous materials like fertilizers or chemicals. The coating has various kinds of choices including PE film coating, Nylon coating, aluminum foil coating, all of which have different purposes in protecting the content from external contaminants. If you are looking for a cost-efficient packaging solution for your fertilizer product, I believe pp woven bag with many variants might be of help.                         
4. Kraft Paper Bag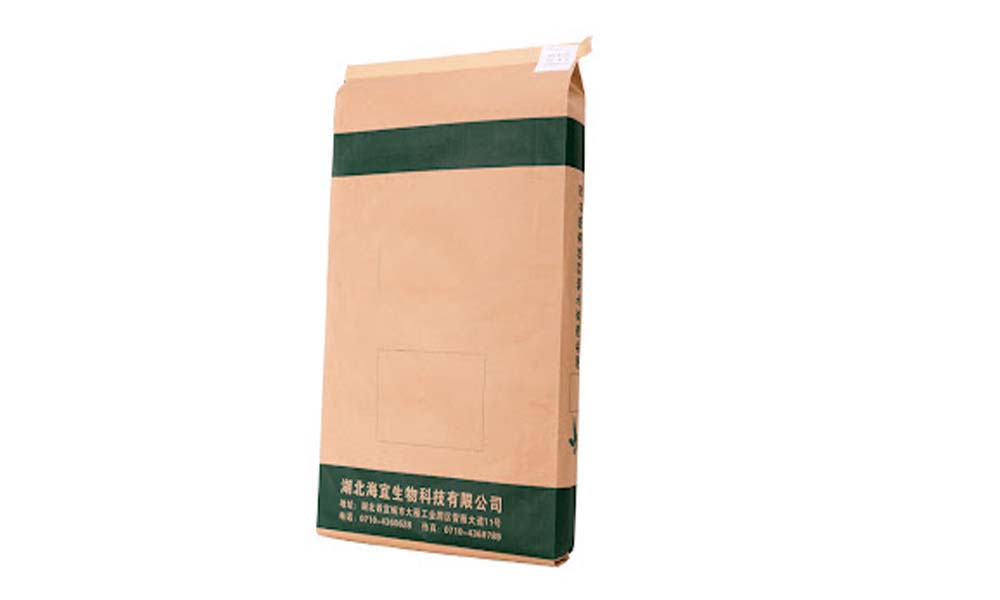 A Paper bag is a bag made of paper, usually kraft paper. Kraft paper is produced from chemical pulp produced in the kraft process. They have high elasticity and high tear resistance, designed for packaging products with high demands for strength and durability.
In terms of category, there are single layer and multiwall layer paper bags. The former type can be found in department stores as gift bags and come in any color. The latter type of Multiwall paper sacks or shipping sacks is often used as shipping containers for bulk materials such as fertilizer, animal feed, sand, dry chemicals, flour, and cement. Many have several layers of sack papers, printed external layers, and inner plies. Some paper sacks have a plastic film, foil, or polyethylene-coated paper layer in between as a water-repellant, insect resistant, or rodent barrier.
Similar to the pp woven bag, a kraft paper bag can also add an inner layer of film or an inner bag made from polyethylene (PE) or Nylon. Nylon film has a greater air barrier of up to 100% so that adding an inner layer of Nylon is perfect complementation to kraft paper who vulnerable to external contaminants.
As the name suggests, the kraft paper bag is the most eco-friendly packaging solution that can be fully recycled without doing any damage to the environment. Printing on kraft paper is said to be easier than other plastic bags as well as allowing more colors, clearer images printed on it.
Disadvantages
The Paper bag is vulnerable to any form of water as it was made of paper. Water, moisture, or vapor can easily damage the packaging which leads to unnecessary leakage. The nature of the paper bag makes it less favored in comparison to plastic bags.
Solution
There are solutions by adding an outer or inner layer of plastic film (BOPP) to the paper bag so that it will become water-resistance, which is extremely popular for powdered products such as cement, flours, sugar, and so on. For fertilizers as well, to protect it from water damage or other forms of damage, you can add an extra film to make it moisture-resistant.
5. Flexible Packaging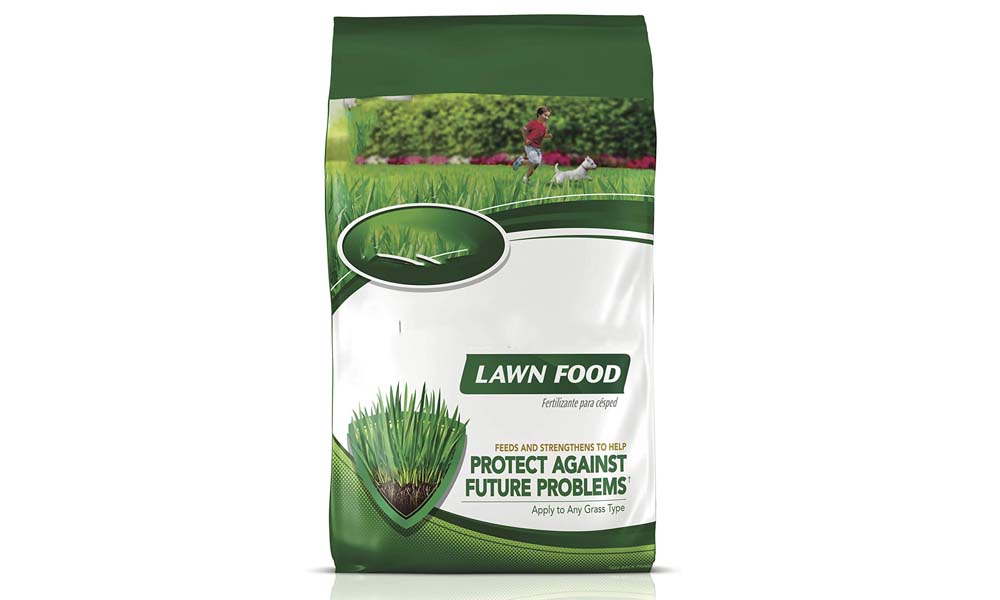 Flexible packaging is the dominating packaging product that covers 80% of the total packaging production capacity. However, what's a flexible package exactly? According to the Flexible Packaging Association, "flexible packaging is any package or any part of a package whose shape can be readily changed.", all kinds of bags, boxes, sets, and packages made of paper, aluminum foil, fiber, plastic film, and their composites are flexible packages.
Flexible packaging is also known as flexible pouches which mean most of the bag is produced in small pouches rather than big sacks. Almost everything we see in an agricultural materials market is packed in flexible pouches such as coffee, tea, candies, so on and so forth.
Disadvantages
In comparison to PE and PP woven bags, the cost of flexible pouches is relatively higher due to its production process. In addition, the defects of flexible packages lie in their capacity. Flexible packaging is also called flexible pouches that have a capacity only from 1 kg to 5 kg, which, to a certain degree, limited the usage in the industries that require larger capacity bags. The flexible pouches are at the premium end of the market and are designed for those multiple-use products such as a single dose of insecticide, herbicide, and a small dose of water-soluble fertilizer
6. Why choose us?

Bao Ma Production & Trading Co Ltd is complying with the ISO 9001-2015 which ensures the quality control system and the ability to produce different materials and sizes of poly bags and rolls, including:
Packing products for agricultural, aquatic, food consumption, industrial purposes.

Zip-lock bag, shopping bag, garbage bag, plastic carriers.

Plastic sheeting

Perforated plastic roll

Poly roll of 2m – 4m measurement for the use of lining prawn-raising ponds, for construction sites and sewage system usage, and as cover sheets for agricultural and industrial purposes.

Printing services on packages of up to 6 colors with customization

Trading various plastic raw materials such as PP, HDPE, LDPE, LLDPE…
So, please contact us via hotline: (028) 37540 999 – 096 314 5959 and let us be honored to serve you in the best way possible.
BAO MA PRODUCTION & TRADING COMPANY LIMITED
Address: No. 21 Tan Tao Industrial Park, Road No. 3, Tan Tao A Ward, Binh Tan District, HCMC
 Tel: (028) 37540 999 – 096 314 5959
 Email: info@poma.com.vn
 Website: www.poma.com.vn