T-shirt bags became popular because they have many benefits and help save costs. The T-Shirt bag is a classic design for takeout, retail, grocery shopping, and many more applications. The simple reason they're called t-shirt pockets is that when held up by the handle, they resemble a classic blazer.
Advantages of T-shirt bags for consumers and retailers
There are many advantages of plastic grocery bags/T-shirt bags/twin bags. Plastic grocery bags have advantages for retailers and consumers!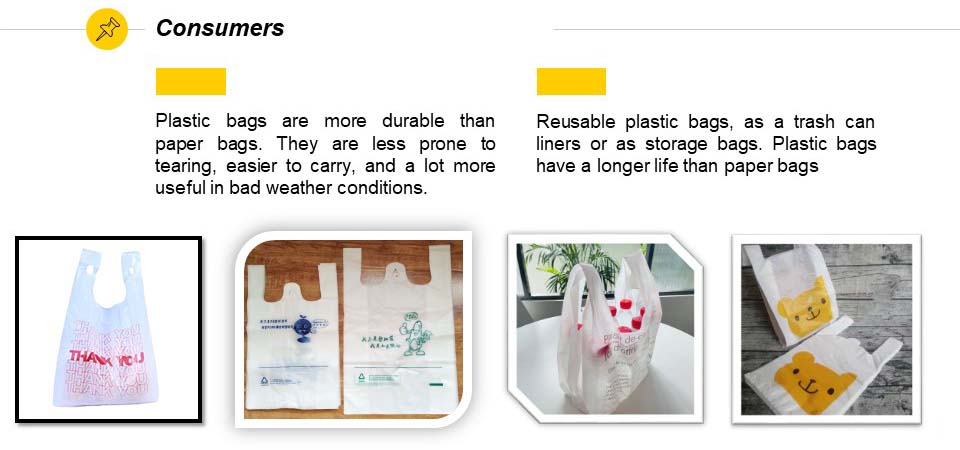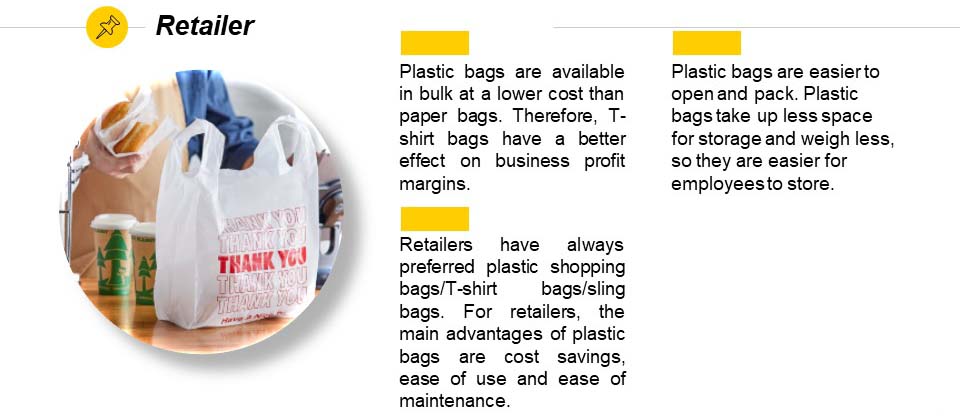 Structure of T-shirt bag printed on 1 side / printed on 2 sides
T-shirt bags/double-strap plastic bags/grocery shopping bags/supermarket bags are made from HDPE film, multi-colored bags to hold a variety of products, bags that can be printed on 1 or 2 sides specialized in supermarkets, groceries.
Single-sided or 2-sided printed T-shirt bags is one of the most popular shopping bags because of their low cost and convenience. Single-sided or 2-sided printed T-shirt bags are the best solutions for packaging in supermarkets, shops, and homes.
Read more: Where is HDPE plastic used?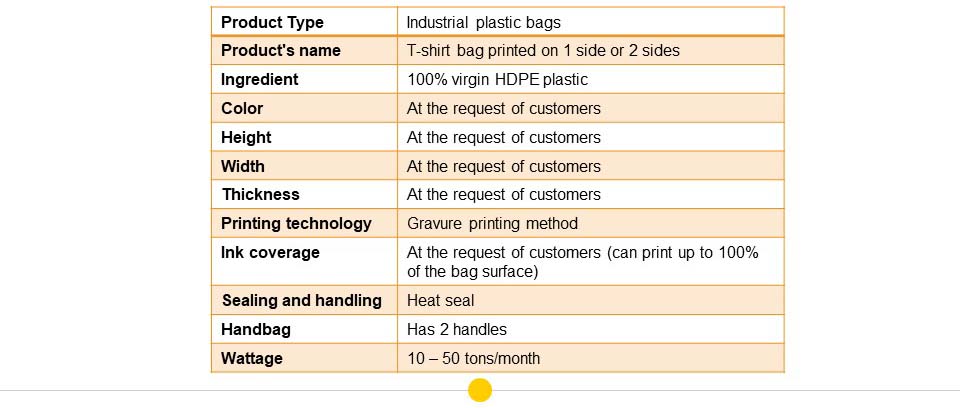 Production process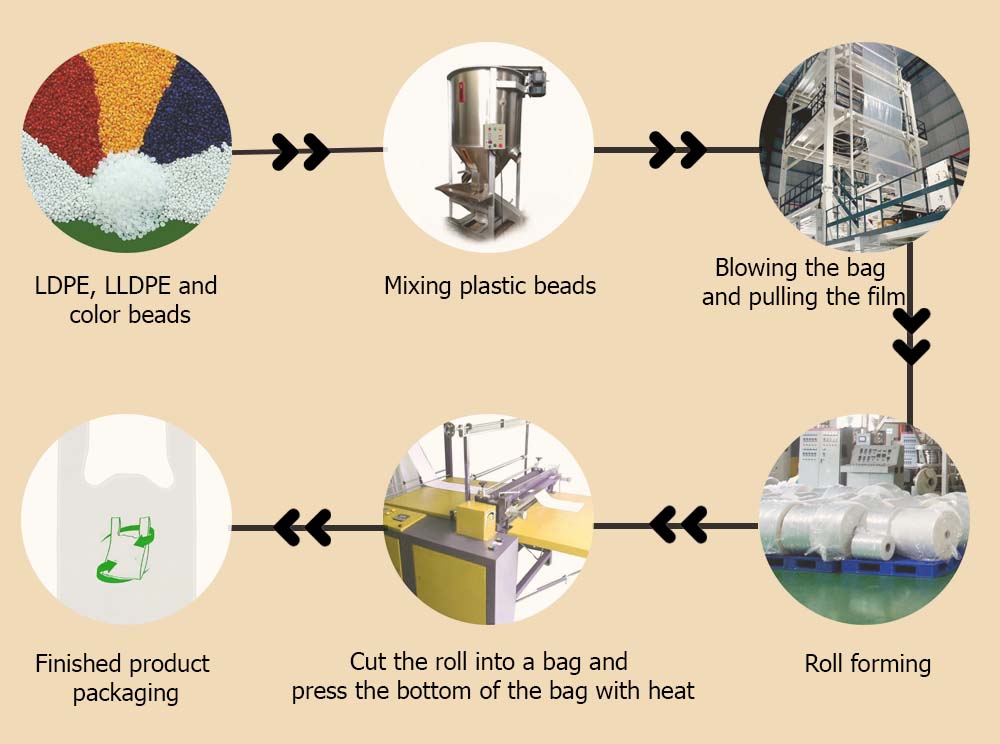 Why choose us?

Bao Ma Production & Trading Co Ltd is complying with the ISO 9001-2008 which ensures the quality control system and the ability to produce different materials and sizes of poly bags and rolls, including:
Packing products for agricultural, aquatic, food consumption, industrial purposes.

Zip-lock bag, shopping bag, garbage bag, plastic carriers.

Plastic sheeting

Perforated plastic roll

Poly roll of 2m – 4m measurement for the use of lining prawn-raising ponds, for construction sites and sewage system usage, and as cover sheets for agricultural and industrial purposes.

Printing services on packages of up to 6 colors with customization

Trading various plastic raw materials such as PP, HDPE, LDPE, LLDPE…
So, please contact us via hotline: (028) 37540 999 – 096 314 5959 and let us be honored to serve you in the best way possible.
BAO MA PRODUCTION & TRADING COMPANY LIMITED
Address: No. 21 Tan Tao Industrial Park, Road No. 3, Tan Tao A Ward, Binh Tan District, HCMC
 Tel: (028) 37540 999 – 096 314 5959
 Email: info@poma.com.vn
 Website: www.poma.com.vn