What is a zipper bag?
Zipper bags for food, also known as Ziplock bags, have different types, sizes, and designs. Zipper bags are a great invention when food businesses are looking for an alternative to plastic bags. It has both convenience and better food preservation, also safe for users.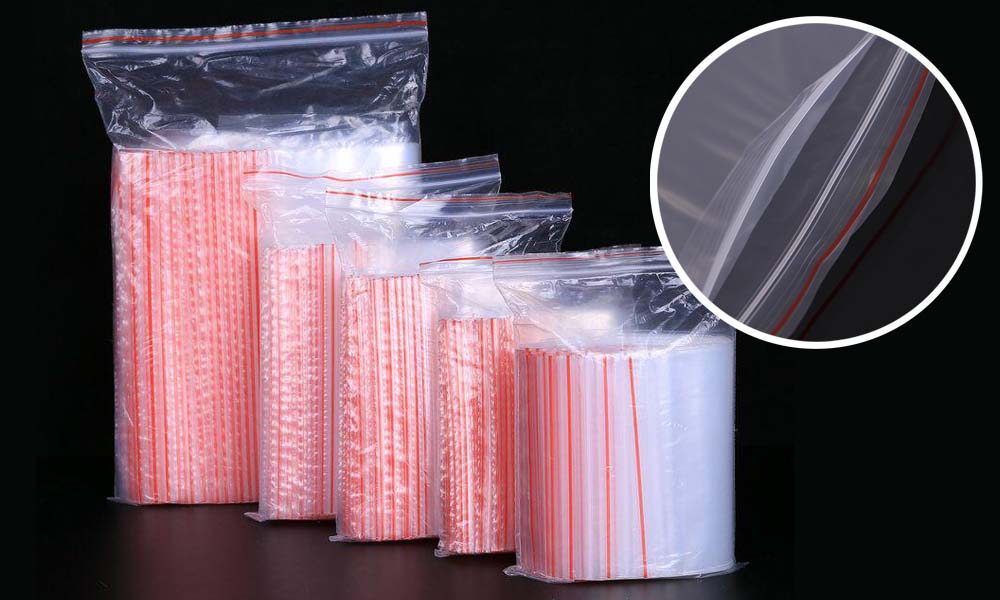 Benefits of zipper bags
Compared with ordinary plastic bags, zipper bags have the following outstanding benefits:
Zipper bag made from completely non-toxic PE plastic

PE (Poly Ethylene) is the safest material chosen for the production of food packaging. The characteristics of PE plastic are durable, tough, and withstand temperature fluctuations (from -70 degrees Celsius to 110 degrees Celsius), without being degraded, very safe for food and consumer's health. PE zipper bags are popular as a result of a food business.

Zipper bags keep food fresher

The design of the zipper bag has 2 types. There are a grip bag and slider bag to prevent completely the food inside with the air outside. Therefore, it helps the food ensure freshness and keeps the original flavor.

Besides, some designs of zipper bags have a sliver coating inside to prevent food from direct light, without affecting food quality.

Dry or liquid food is not spilled

That smart design helps to keep the food inside from falling or spilling whether it's solid, powdered, or liquid food.
Read more: Undeniable advantages of using T-shirt plastic bag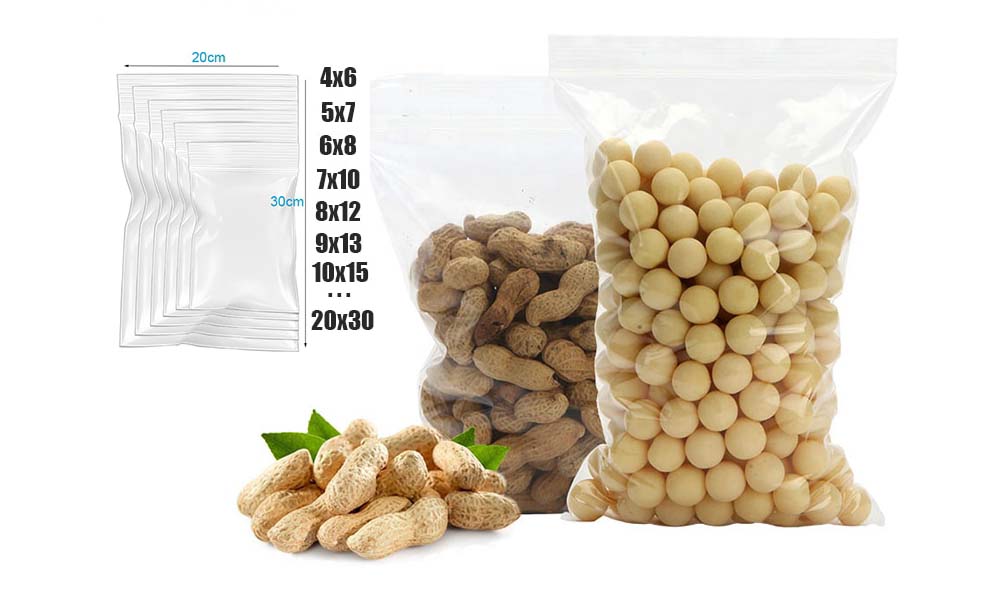 Zipper bags are a promotional tool for businesses
In addition to common advertising channels, printing on packages and bags is also a method to promote business from slogans, printed images, consumers will remember brand characteristics.
In order to attract the attention of customers, businesses prefer to choose zipper bags made from high-quality materials, using the gravure printing method for beautiful, sharp, and clear colors.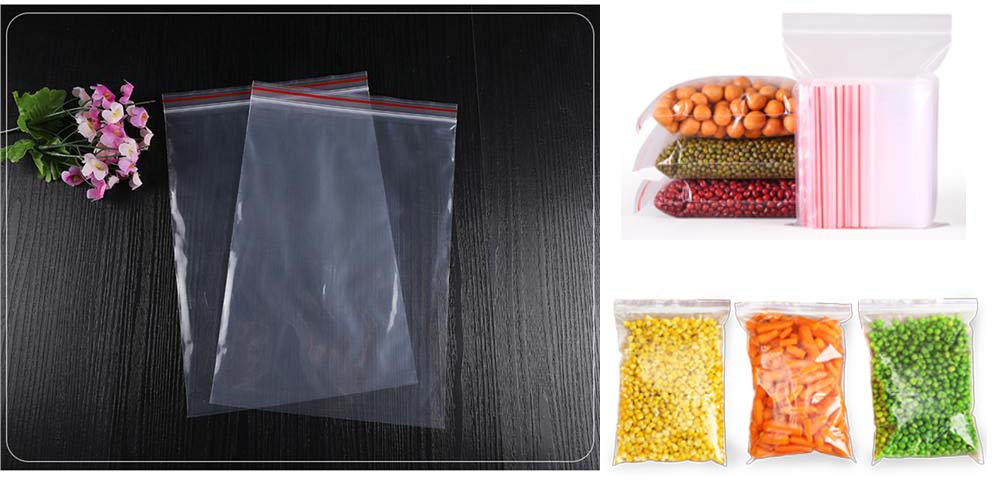 Reasonable price
The cost of zipper bags is often higher than normal plastic bags. However, the difference is not too big.
Poma packaging offers numerous options for your need for custom zipper bags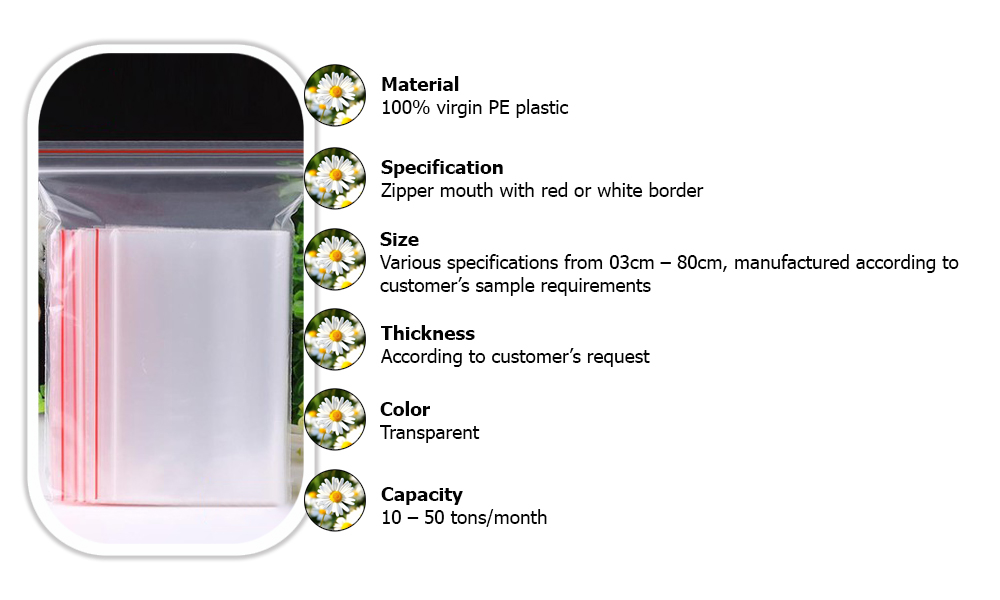 Why choose us?

Bao Ma Production & Trading Co Ltd is complying with the ISO 9001-2015 which ensures the quality control system and the ability to produce different materials and sizes of poly bags and rolls, including:
Packing products for agricultural, aquatic, food consumption, industrial purposes.

Zip-lock bag, shopping bag, garbage bag, plastic carriers.

Plastic sheeting

Perforated plastic roll

Poly roll of 2m – 4m measurement for the use of lining prawn-raising ponds, for construction sites and sewage system usage, and as cover sheets for agricultural and industrial purposes.

Printing services on packages of up to 6 colors with customization

Trading various plastic raw materials such as PP, HDPE, LDPE, LLDPE…
So, please contact us via hotline: (028) 37540 999 – 096 314 5959 and let us be honored to serve you in the best way possible.
BAO MA PRODUCTION & TRADING COMPANY LIMITED
Address: No. 21 Tan Tao Industrial Park, Road No. 3, Tan Tao A Ward, Binh Tan District, HCMC
 Tel: (028) 37540 999 – 096 314 5959
 Email: baobibaoma@gmail.com
 Website: www.poma.com.vn