Plastic bags, plastic bags, foam bags are one of the familiar items at fashion stores, supermarkets, grocery stores, markets,…. And they come in many different sizes, colors, designs, and designs. There are many customers wondering, how many plastic bags or foam bags 1 kg, are all types of bags the same quantity or not?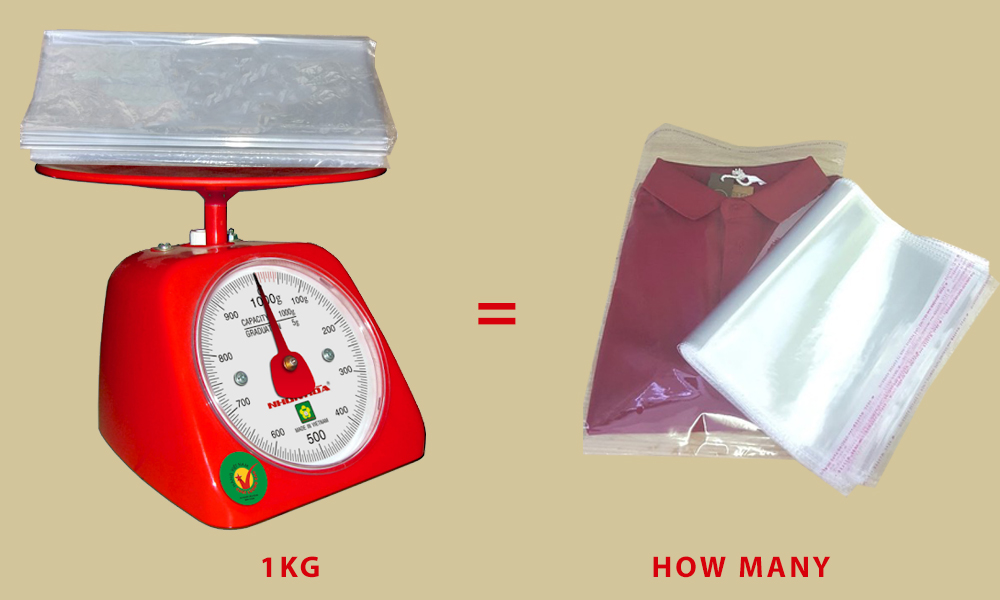 Demand for plastic bags
With advantages such as compactness, low cost, it can be used in a multi-purpose way such as food storage, food wrapping, tool bags, etc. Currently, plastic bags are the favorite items of consumers. housewife. Every year, the whole country uses more than 30 billion plastic bags, an average of 4 bags per family per day.
Because of the convenience of foam wrap, plastic bags, people often use them in most areas of business, buying and selling. Plastic bags have many advantages, so it is understandable that it covers everywhere and occupies an important position in daily life. Not only in daily life, but plastic packaging is also widely used in the manufacturing industry.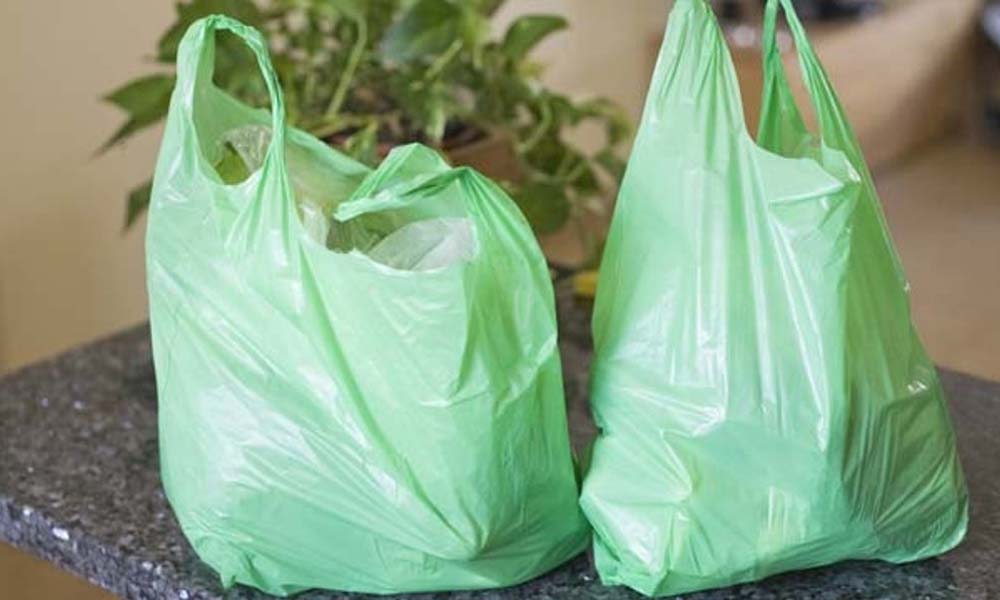 The reason why plastic bags are popular and widely used
Plastic bags have many outstanding advantages, so they are widely used in life. Here are some advantages of plastic bags.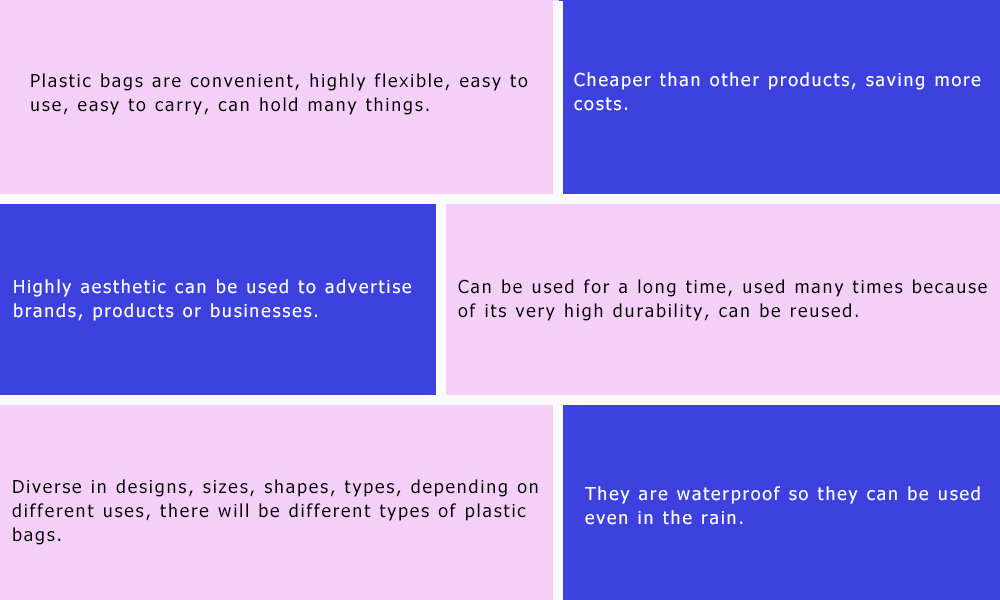 Features of nylon bags
Thin, surface with medium gloss and clarity

High water resistance but poor air permeability

The hardness is better than other types of plastic bags

Flexibility is average

Low elongation

Easy to create folds, wrinkles when folding bags, rubbing
Read more: PE Plastic bags for shoes, export goods
So, 1 kg of plastic bags, about how many pieces?
"How many pieces are in 1 kg of foam bags and plastic bags?" is undetermined. Because the amount of foam wrap depends on many factors, it cannot be determined immediately. These factors are:
Product size: To be able to meet the needs of users, production facilities must design many different sized plastic bags. So 1 kg of plastic bags will also have a difference. Larger bags are of course less in quantity than smaller bags.
The thickness of the bag: The thickness of a plastic bag will determine its durability and resistance to external impacts. Light, thin bags will have more quantity than bags with high thickness and can withstand great gravity.
You cannot specify how many bags are in that one kilogram. It is important that the quality of the plastic bag is suitable for your needs or not.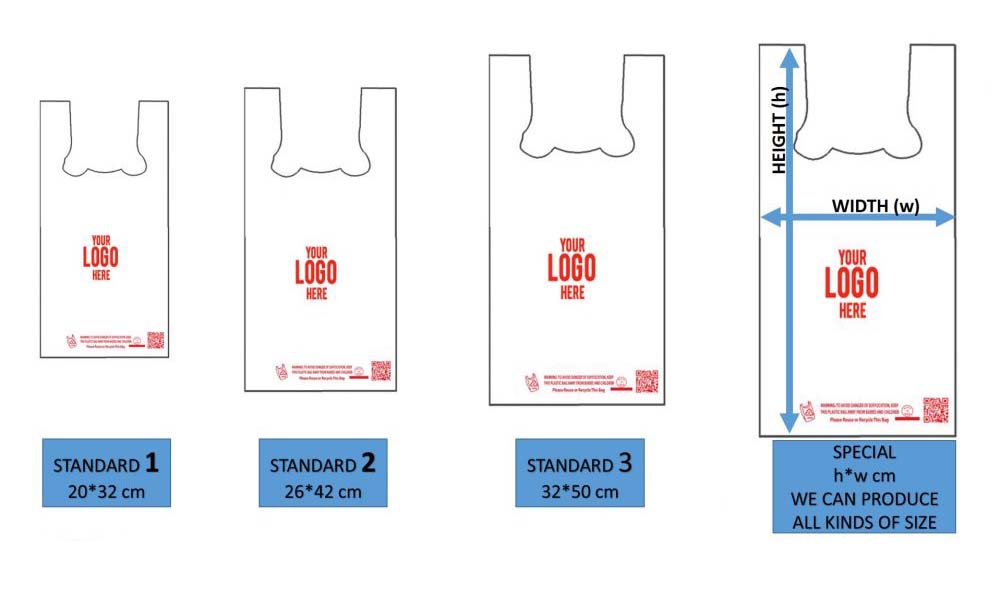 With the above information, you probably have a better understanding of the use of plastic bags, foam bags as well as answering the question "about how many pieces in 1 kg of foam bags and plastic bags". If you are looking for a reputable supplier of plastic bags and foam bags, please contact Bao Ma packaging for advice and quotation!
Specifications

 

Poma Packaging specializes in manufacturing plastic bags for shoes, suitable for companies, fashion stores or containers,…
You are in need of a trading business or want to produce plastic bags for shoes, clothes, for shops, companies… please contact Poma, with a reasonable and stable price, we will are a manufacturer that provides prestige, quality, and longevity.
Why choose us?

Bao Ma Production & Trading Co Ltd is complying with the ISO 9001-2015 which ensures the quality control system and the ability to produce different materials and sizes of poly bags and rolls, including:
Packing products for agricultural, aquatic, food consumption, industrial purposes.

Zip-lock bag, shopping bag, garbage bag, plastic carriers.

Plastic sheeting

Perforated plastic roll

Poly roll of 2m – 4m measurement for the use of lining prawn-raising ponds, for construction sites and sewage system usage, and as cover sheets for agricultural and industrial purposes.

Printing services on packages of up to 6 colors with customization

Trading various plastic raw materials such as PP, HDPE, LDPE, LLDPE…
So, please contact us via hotline: (028) 37540 999 – 096 314 5959 and let us be honored to serve you in the best way possible.
BAO MA PRODUCTION & TRADING COMPANY LIMITED
Address: No. 21 Tan Tao Industrial Park, Road No. 3, Tan Tao A Ward, Binh Tan District, HCMC
 Tel: (028) 37540 999 – 096 314 5959
 Email: baobibaoma@gmail.com
 Website: www.poma.com.vn