Household appliances are indispensable items in our lives. Almost every family is equipped with a few household appliances to meet the needs of daily use and living.
What is a large format PE bag?
A large-format PE bag is made from polyethylene (abbreviated as PE) with a large size, it is the transparent color or according to the customer's request, is a kind of low-cost high-quality packaging. With excellent water resistance, chemical resistance, although light, PE bags can withstand quite heavy loads. PE bags have quick production times in a variety of sizes, styles, colors, and even printables.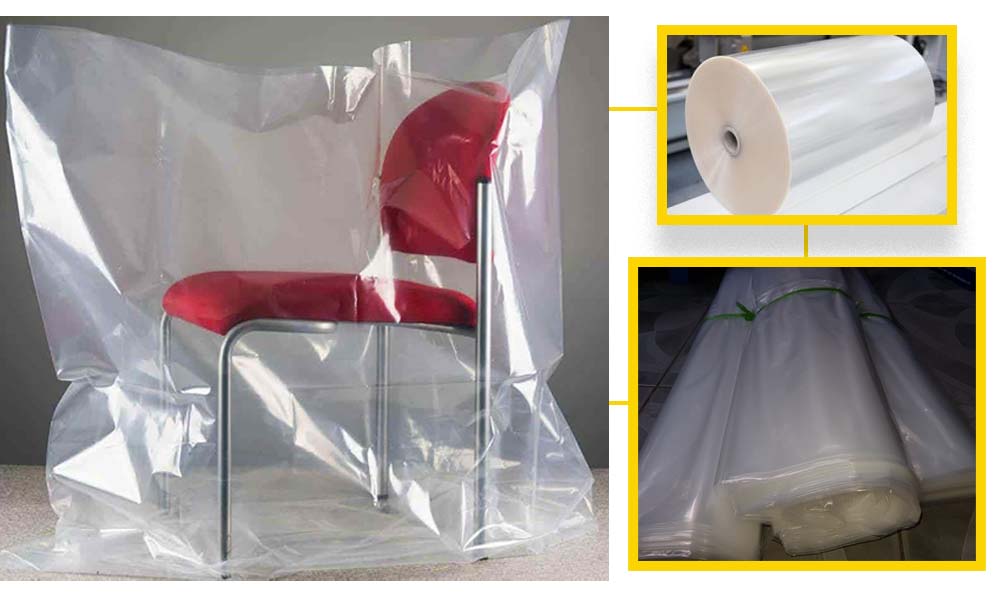 6 properties of PE bags that you need to know
Chemical resistance: Polyethylene is generally noted for its high chemical resistance

Tensile Strength: PE bags have better ductility and impact strength than PP bags, can withstand quite heavy loads, although light.

Water absorption:   Waterproof PE bag. In the 24h immersion test, it absorbed less than 0.01% of its weight in water. This makes PE Bags the ideal material for storing products that are completely immersed in water.

Hardness: PE bag is hard but light, with good impact and abrasion resistance

Operating temperature. The maximum recommended operating temperature for PE bags is about 82°C. Beyond this temperature, the performance values ​​of the material can be compromised.

Heat resistance: PE bags in particular and PE plastic in the general melt at a temperature of 120 to 180°C. PE bags are quite heat-resistant (you may not know: the green heat-resistant plastic pipe in the water heater is made from PE plastic)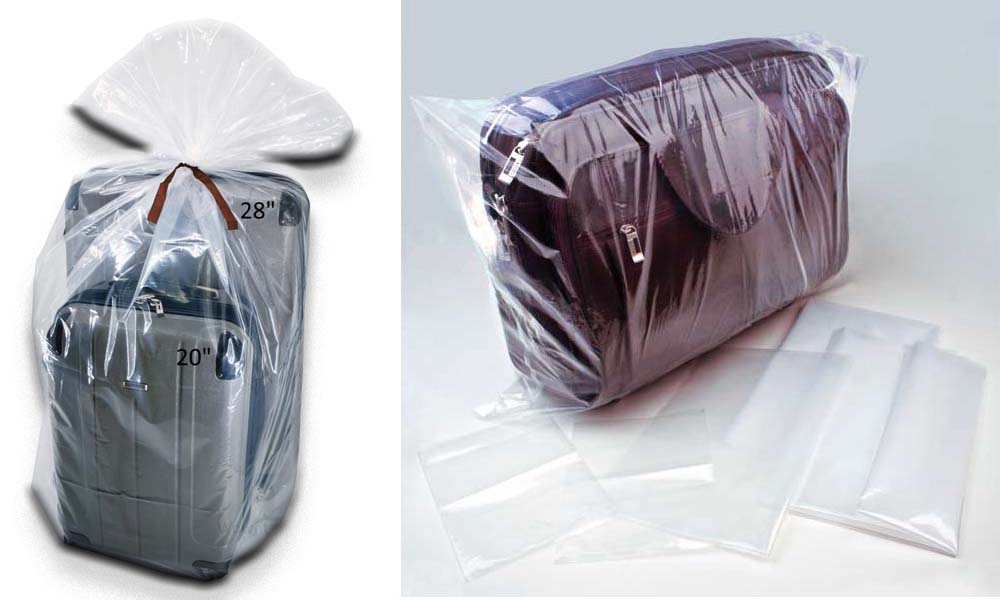 Large format transparent PE bags for household appliances become familiar in life
It is because of the above-mentioned benefits that large-format transparent PE bags for household appliances are widely used in manufacturing units, retail stores, and homes.
It is difficult to fully list what household items include. These items are classified by function and used in separate areas of the house such as kitchen appliances, bathroom appliances, living room appliances, bedroom furniture.
Almost all household products such as kitchen utensils, blankets, tables, and chairs, … are wrapped in transparent PE bags for the best protection and convenience when moving.
Read more: 1 kg of plastic bags, about how many bags?
Specifications
Material: 100% virgin PE plastic
Size: diverse specifications from 04cm – 140mm, manufactured according to customer's requirements.
Thickness according to customer's request
Capacity: 10 – 50 tons/month
Please provide us with your required product specifications, our aim is to provide you with the most suitable products as well as the best service.
Production process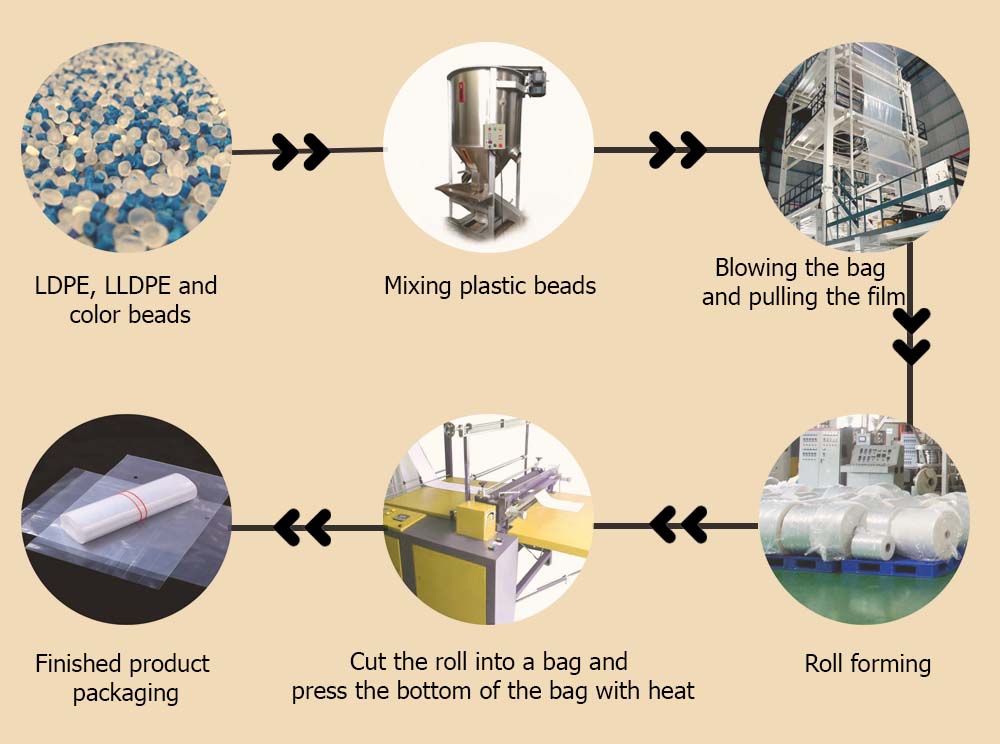 Why choose us?

Bao Ma Production & Trading Co Ltd is complying with the ISO 9001-2008 which ensures the quality control system and the ability to produce different materials and sizes of poly bags and rolls, including:
Packing products for agricultural, aquatic, food consumption, industrial purposes.

Zip-lock bag, shopping bag, garbage bag, plastic carriers.

Plastic sheeting

Perforated plastic roll

Poly roll of 2m – 4m measurement for the use of lining prawn-raising ponds, for construction sites and sewage system usage, and as cover sheets for agricultural and industrial purposes.

Printing services on packages of up to 6 colors with customization

Trading various plastic raw materials such as PP, HDPE, LDPE, LLDPE…
So, please contact us via hotline: (028) 37540 999 – 096 314 5959 and let us be honored to serve you in the best way possible.
BAO MA PRODUCTION & TRADING COMPANY LIMITED
Address: No. 21 Tan Tao Industrial Park, Road No. 3, Tan Tao A Ward, Binh Tan District, HCMC
 Tel: (028) 37540 999 – 096 314 5959
 Email: info@poma.com.vn
 Website: www.poma.com.vn