Gusseted poly bags have extra polyethylene on the bottom and/or sides that can expand and accommodate large amounts or bulky items. This makes them a popular choice among restaurants, markets, bakeries, and frankly any business with products that need to be packaged! Not only do they offer more fillable space, but gusseted poly bags offer several other benefits as well.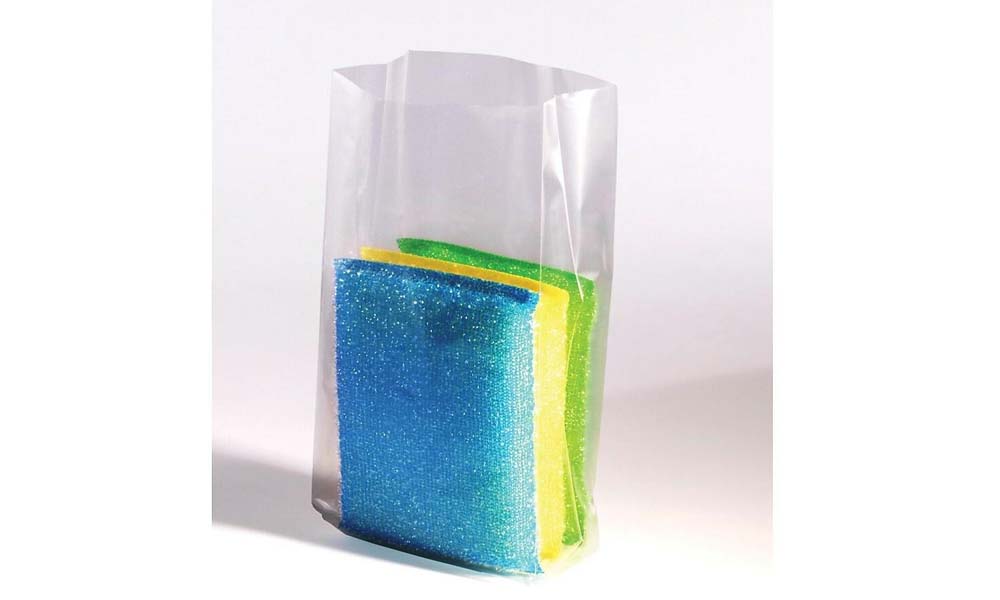 What are the Benefits of Using Gusseted Poly Bags?
Gusseted poly bags can stand upright on their own. Because they have flat bottoms, gusseted poly bags can stand upright without support when they are filled, which is great for displaying and storing without worrying about spilling. This also keeps the product in a stable position and makes packing a breeze.  
Gusseted poly bags take up less space. Though you can fit more in them, gusseted poly bags actually take up less space on a shelf than other types of packaging, which means you can store and display (and sell) more products.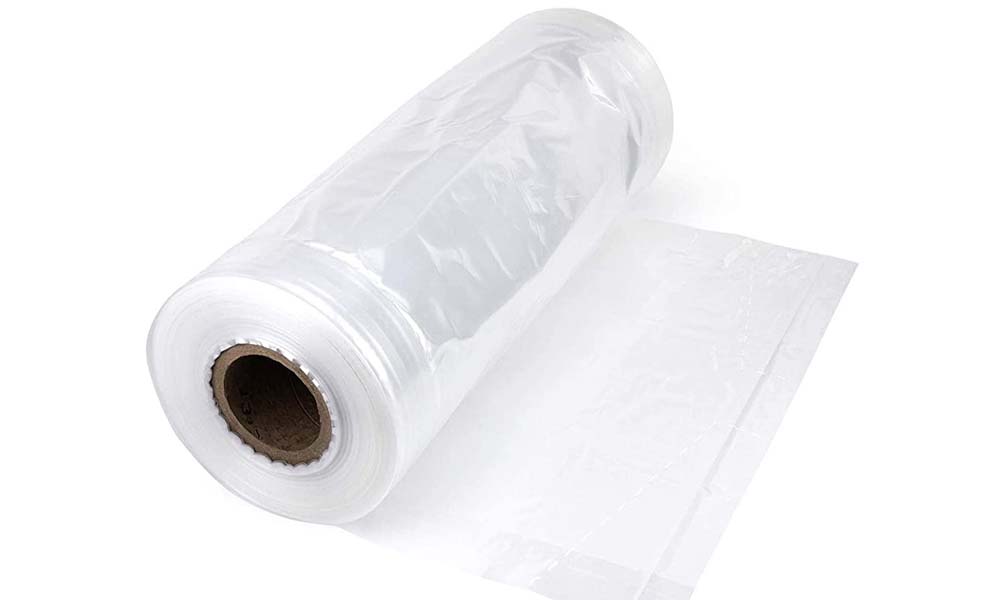 Gusseted poly bags are versatile. They are flexible and come in all shapes and sizes so it's easy to find one that fits your needs.
Gusseted poly bags are portable. Since they are made of lightweight material, and the weight of their contents is distributed evenly, gusseted poly bags are easy to carry and move from place to place — a bonus for both your business and your customer.
5 Common Uses for Gusseted Poly Bags
With all the benefits gusseted poly bags provide, it's no wonder businesses are opting for this type of packaging more and more. Their strength, versatility, and ability to expand make them ideal for a number of packaging needs. Here are 5 of the most common uses for gusseted poly bags: 
01. Food Packaging
One of the main uses for gusseted poly bags is the packaging of various types of food. Gusseted bags are perfect for bulk candy, nuts, coffee, meat products, baked goods like bread, bagels, rolls, and cookies, and even ice.
02. Packaging of Bulky Products
With their ability to expand and the variety of shapes and sizes, they come in, gusseted poly bags offer a great packaging solution for businesses with products that are large, bulky, or oddly shaped.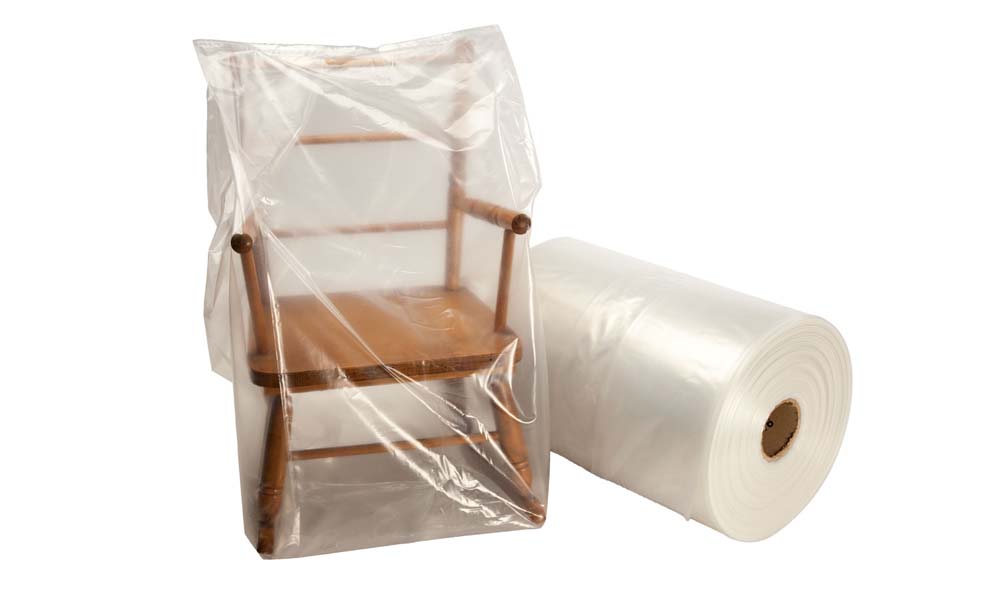 03: Packaging of Multiple Loose Items
From hardware like nuts and bolts and nails to arts and craft supplies, hospital and vet medications, or even agricultural items like grain and feed, if your business needs to package multiple loose items together, gusseted poly bags can solve your packaging needs.
04: Protective Storage
If you need to cover products stored on pallets, gusseted poly bags have got you covered. They are more cost-effective than pallet tarps, can accommodate large sizes, and their strength offers optimum protection. You can also use them for box liners to keep products clean and safe.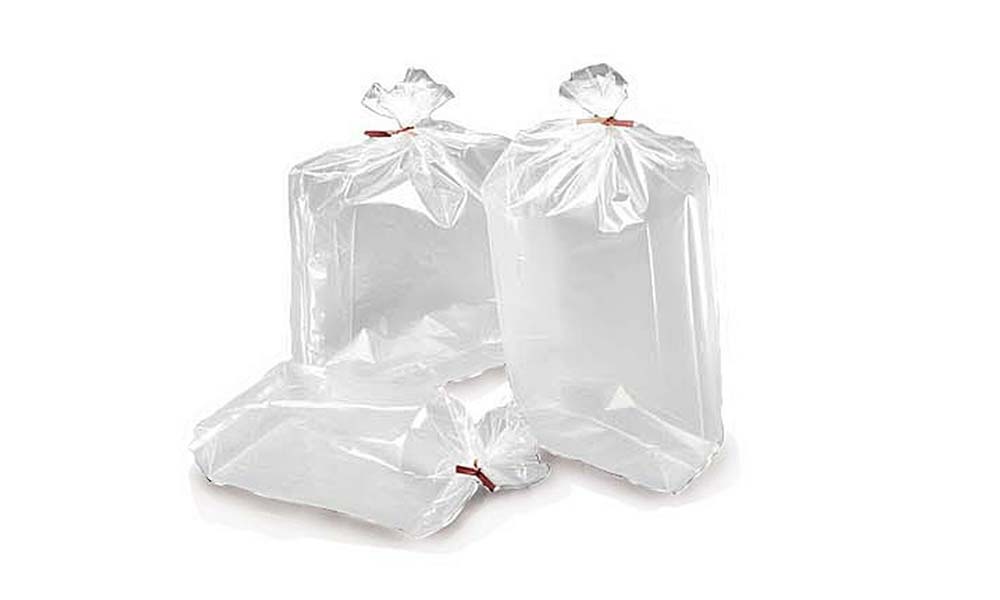 05: Packaging Items on the Move
Gusseted poly bags can be used to protect things like mattresses from dirt and moisture when storing, displaying, or moving. They also make great grab-and-go "t-shirt bags" like the kind you see at grocery stores with handles that resemble sleeves on a shirt. 
Because they're lightweight, easy to carry and hold all shapes and sizes of products, gusseted poly bags used in this manner are the perfect packaging solution for groceries, restaurant take-out, retail clothing, and more.
Read more: You can wash and reuse some Zipper bags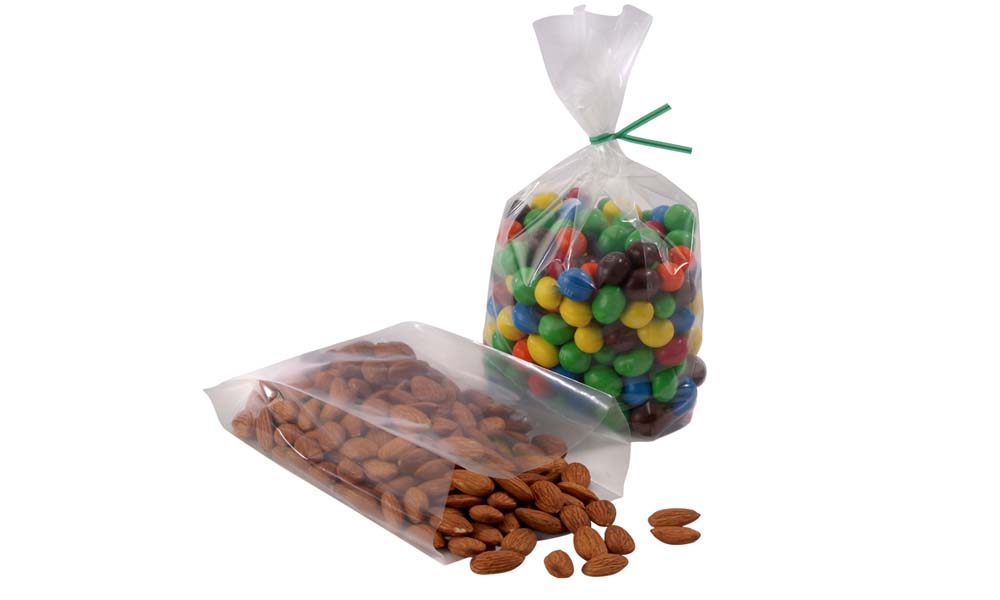 Why choose us?

Bao Ma Production & Trading Co Ltd is complying with the ISO 9001-2015 which ensures the quality control system and the ability to produce different materials and sizes of poly bags and rolls, including:
Packing products for agricultural, aquatic, food consumption, industrial purposes.

Zip-lock bag, shopping bag, garbage bag, plastic carriers.

Plastic sheeting

Perforated plastic roll

Poly roll of 2m – 4m measurement for the use of lining prawn-raising ponds, for construction sites and sewage system usage, and as cover sheets for agricultural and industrial purposes.

Printing services on packages of up to 6 colors with customization

Trading various plastic raw materials such as PP, HDPE, LDPE, LLDPE…
So, please contact us via hotline: (028) 37540 999 – 096 314 5959 and let us be honored to serve you in the best way possible.
BAO MA PRODUCTION & TRADING COMPANY LIMITED
Address: No. 21 Tan Tao Industrial Park, Road No. 3, Tan Tao A Ward, Binh Tan District, HCMC
 Tel: (028) 37540 999 – 096 314 5959
 Email: info@poma.com.vn
 Website: www.poma.com.vn