Plastic bags are used very commonly and you often tie the bag to ensure the safety of the products inside. However, it is easy to tighten, but difficult to open. That's because you have not yet applied one of the three ways to tie a plastic bag below. Please read the article carefully.
What is a nylon bag?
Plastic bags, bubble bags, or foam bags are all other names for Plastic bags – a type of plastic packaging that is very thin, light and flexible, and very convenient in your family. Plastic bags are made from primary plastic particles and a few other additives, with many different sizes, used for many different purposes. The most common buyers of plastic bags are foam bags (cheap plastic bags for market goods), high-grade plastic bags (retail shops and shopping malls). With dealers selling commonly known plastic bags: t-shirt bags, roll bags, Zipper bags, die-cut bags, HDPE bags, LDPE bags, PP bags, OPP bags…
How to tie a plastic bag that is easy to open with 2 fingers
Step 1: First of all, grasp the plastic bag handle tightly, then you put this handle in the middle of the gap between 2 fingers (including the middle and ring fingers) with the little finger and then twist it around 1 circle as follows: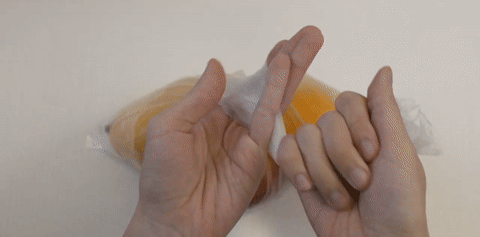 Step 2: Then, slowly pull these fingers out to create a space for you to insert the remaining strap into this gap and tighten as described below:
That's it, you've done a second plastic bag trick. When you need to open the bag, you just need to grab the top of the excess strap and pull it hard, and the bag will automatically open quickly.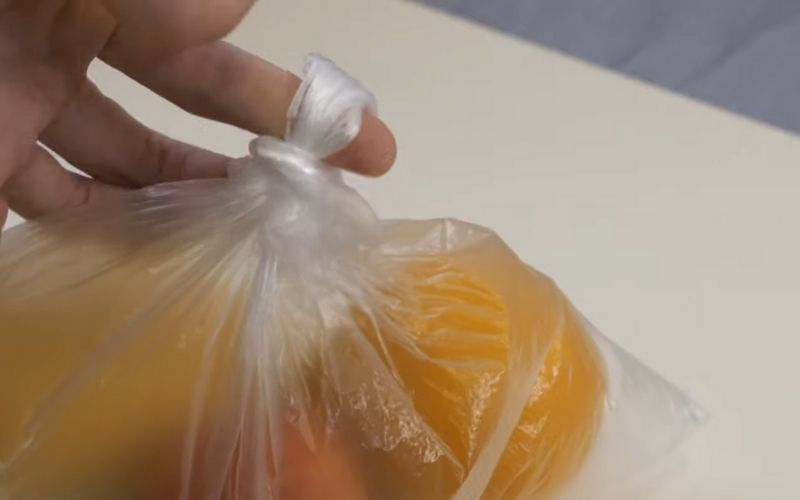 How to tie a plastic bag that is easy to open with the two straps on the bag
Step 1: You tie 2 plastic bag straps once as usual.
Step 2: Next, you use one side of the bag to loop around the bag on the other side.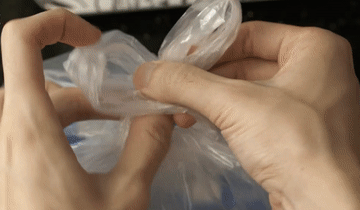 Step 3: You make one side of the bag strap to the other side  as the following instructions are complete: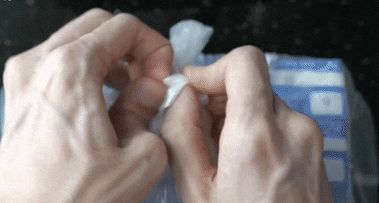 With this fastening method, when you want to open the bag, you just need to pull out one side of the plastic bag handle very quickly and easily as follows: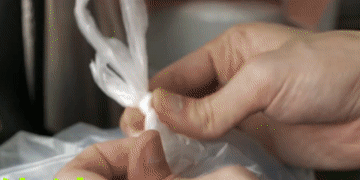 Read more: The difference between stretch film and shrink wrap
How to tie an easy-to-open nylon bag with 1 elastic band
Tools to prepare
Doing
Step 1: You use your hand to twist the plastic bag handle firmly, then bend it upside down as described below.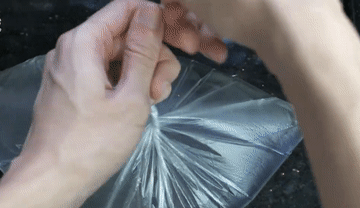 Step 2: Next, you take 1 elastic band to insert into the middle of this twisted rope. Finally, you use this elastic to secure this twisted nylon bag handle and you're done!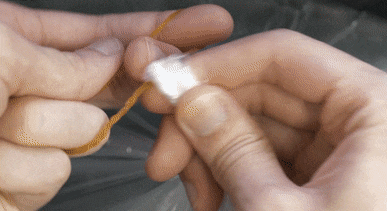 When you need to open the bag strap, you just need to hold it at the top of the bag strap and tug hard for the elastic to open up to be able to open the bag easily.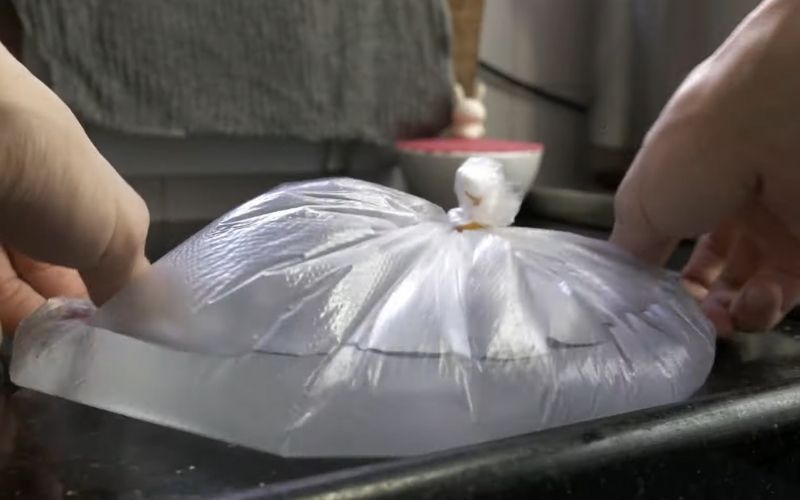 Why choose us?

Bao Ma Production & Trading Co Ltd is complying with the ISO 9001-2015 which ensures the quality control system and the ability to produce different materials and sizes of poly bags and rolls, including:
Packing products for agricultural, aquatic, food consumption, industrial purposes.

Zip-lock bag, shopping bag, garbage bag, plastic carriers.

Plastic sheeting

Perforated plastic roll

Poly roll of 2m – 4m measurement for the use of lining prawn-raising ponds, for construction sites and sewage system usage, and as cover sheets for agricultural and industrial purposes.

Printing services on packages of up to 6 colors with customization

Trading various plastic raw materials such as PP, HDPE, LDPE, LLDPE…
So, please contact us via hotline: (028) 37540 999 – 096 314 5959 and let us be honored to serve you in the best way possible.
BAO MA PRODUCTION & TRADING COMPANY LIMITED
Address: No. 21 Tan Tao Industrial Park, Road No. 3, Tan Tao A Ward, Binh Tan District, HCMC
 Tel: (028) 37540 999 – 096 314 5959
 Email: baobibaoma@gmail.com
 Website: www.poma.com.vn