Green vegetables are an indispensable necessity for every household. Therefore, the issue of how to preserve vegetables to keep them fresh and safe for food is very concerned. At supermarkets, vegetables are packed in PP plastic bags, which are very convenient and safe for consumers.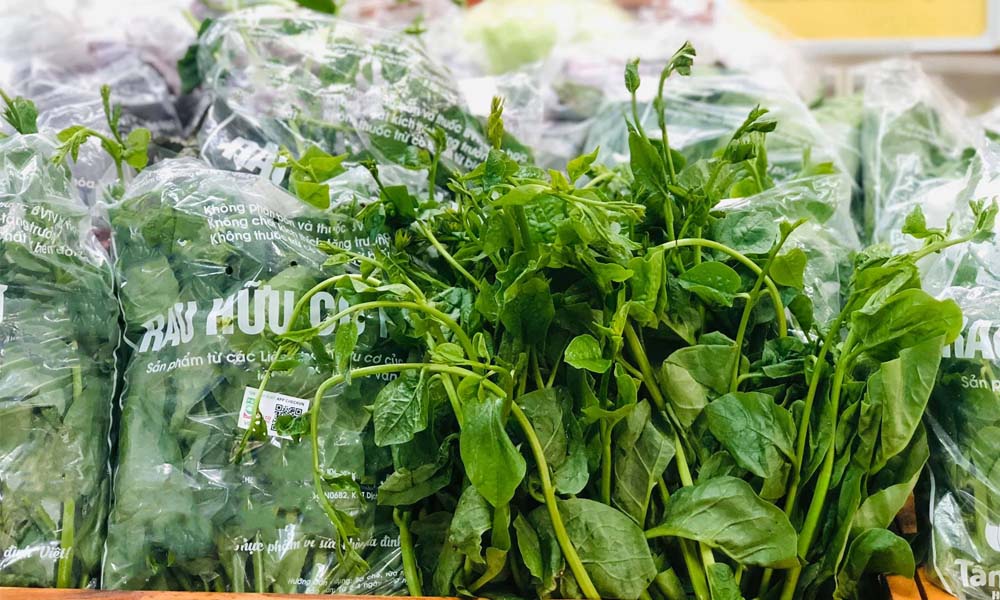 What is a transparent PP bag for clean vegetables?
A clean vegetable bag is a bag made of transparent PP plastic, with or without perforation. Transparent PP bags for clean vegetables are widely used and popular in the market. We often come across these bags in grocery stores, supermarkets, etc. Investing in transparent PP bags for clean vegetables will help you preserve your food longer,  helping vegetables and fruits stay fresh. Bags have many different sizes, and depending on the type of fruit and vegetable, we can choose the right size.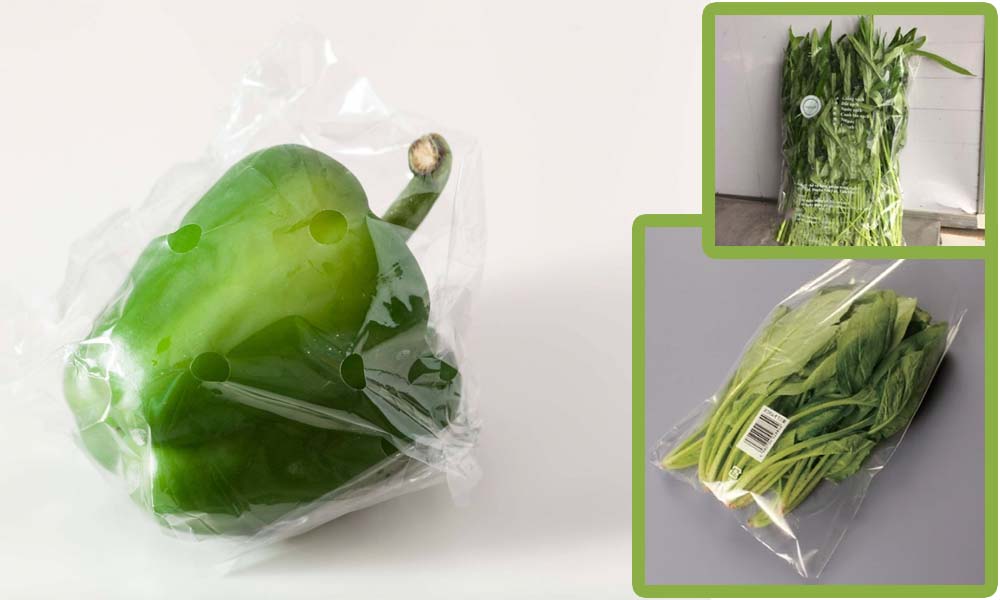 Specifications of transparent PP bags for clean vegetables
Material: 100% from virgin PP plastic beads
Color: Transparent white.
Printing: On request.
Perforated: on request.
Size on request.
Application: Used to pack and preserve vegetables, tubers, fruits…
Capacity: 10 – 50 tons/month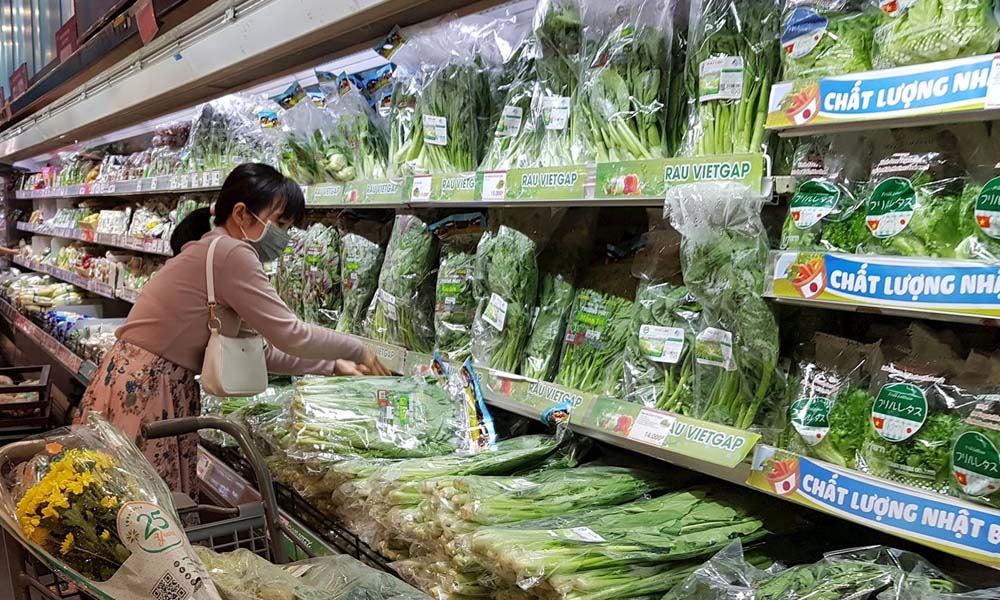 Features of transparent PP bags for clean vegetables:
Small diameter vents ensure ventilation but retain moisture to keep vegetables and food fresh longer.
Absorbing and releasing heat quickly, the mouth of the bag can be added with a layer of tape to re-glue as required. Commonly used in supermarkets, commercial centers, markets, farms … In addition to businesses, shops dealing in vegetables and food, this type of bag is also very convenient for living in the family.
These transparent bags are made of good quality and non-toxic polypropylene (PP) material which can protect the food well.
Not only a fresh food bag but also can be used as a takeout bag, garbage bag, storage bag, pet waste bag, a baby diaper bag, and so on.
Read more: Tips for tying a strong and easy-to-open plastic bag that not everyone knows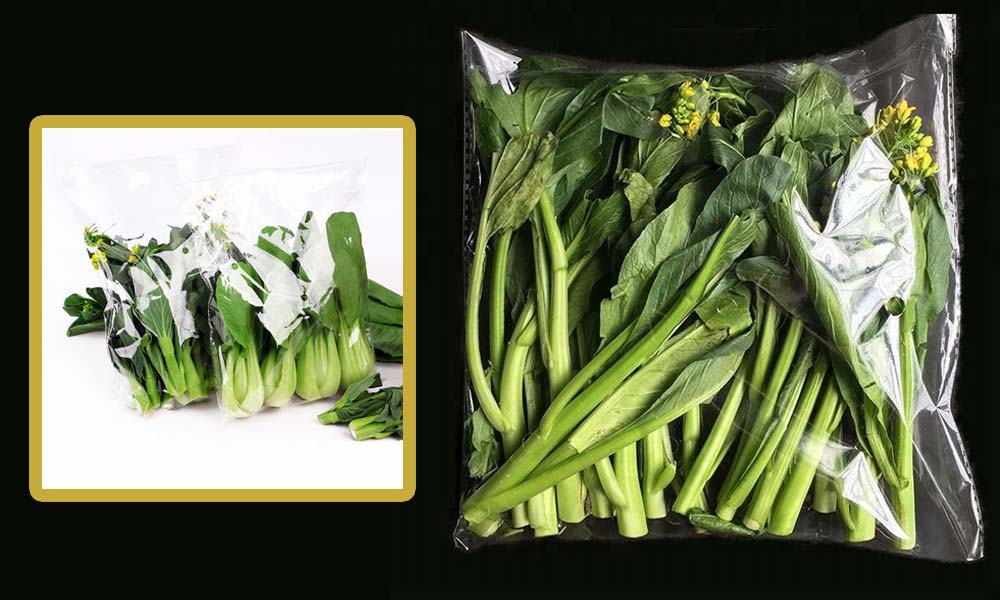 How to store vegetables and tubers in the refrigerator with plastic bags or food wrap to wrap vegetables before putting them in the refrigerator:
Vegetables and tubers want to stay fresh for a long time, they need a humidity of 80-95%, but in the refrigerator, the humidity is usually around 65%. So you should put them in a plastic bag or food wrap to prevent water evaporation, the humidity will be higher, keeping the freshness longer. The plastic bags you use should be made of PP material to ensure the health and safety of you and your family.
Time to store vegetables and tubers in the refrigerator
You also need to pay attention to the time to store vegetables and tubers in the refrigerator for up to 3 or 4 days. For tubers, if not used all, should put the tubers in perforated plastic wrap and store them in the refrigerator for up to 2 more days. As for chayote, carrots, and cauliflower, you can store them in the refrigerator for up to 10 days. When putting food in the refrigerator, you should note the order in which it was stored.
Or divide food according to dishes on the menu each day, to avoid forgetting food for too long.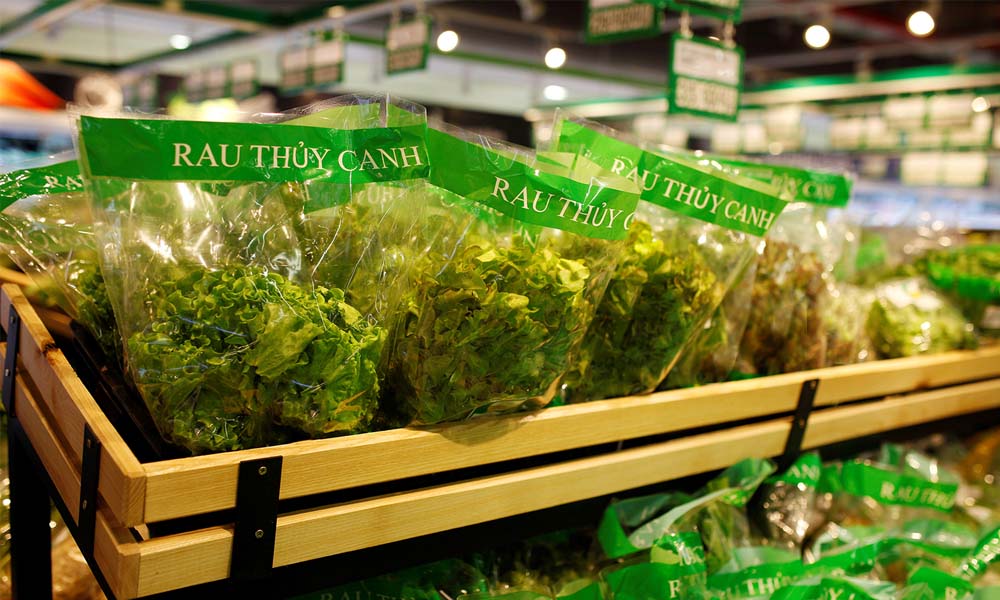 Why choose us?

Bao Ma Production & Trading Co Ltd is complying with the ISO 9001-2015 which ensures the quality control system and the ability to produce different materials and sizes of poly bags and rolls, including:
Packing products for agricultural, aquatic, food consumption, industrial purposes.

Zip-lock bag, shopping bag, garbage bag, plastic carriers.

Plastic sheeting

Perforated plastic roll

Poly roll of 2m – 4m measurement for the use of lining prawn-raising ponds, for construction sites and sewage system usage, and as cover sheets for agricultural and industrial purposes.

Printing services on packages of up to 6 colors with customization

Trading various plastic raw materials such as PP, HDPE, LDPE, LLDPE…
So, please contact us via hotline: (028) 37540 999 – 096 314 5959 and let us be honored to serve you in the best way possible.
BAO MA PRODUCTION & TRADING COMPANY LIMITED
Address: No. 21 Tan Tao Industrial Park, Road No. 3, Tan Tao A Ward, Binh Tan District, HCMC
 Tel: (028) 37540 999 – 096 314 5959
 Email: baobibaoma@gmail.com
 Website: www.poma.com.vn