1.What is an Agricultural mulch film?
Agricultural mulch film is a plastic film – available in rolls or as folded- used in the ground, under the root systems of plants, to facilitate crop cultivation. Mulch films are used to modify soil temperature, limit weed growth, prevent moisture loss, and improve crop yield as well as precocity.
2. Is agricultural mulch film cost-effective?
Although the use of agricultural mulch film increases the initial production cost of any given plant product, the crop is protected against pests, weeds, excess moisture, and sunlight.
These costs are essentially recouped by increased income from earlier harvests, better product quality, higher yields, and thus, you get the advantage of using agricultural mulch film. Therefore, it is certain that the profit will be very high.
In agriculture, it will often depend on natural changes. Therefore, this is a worthy investment for your field.
Read more: Provide quality and reputable agricultural film rolls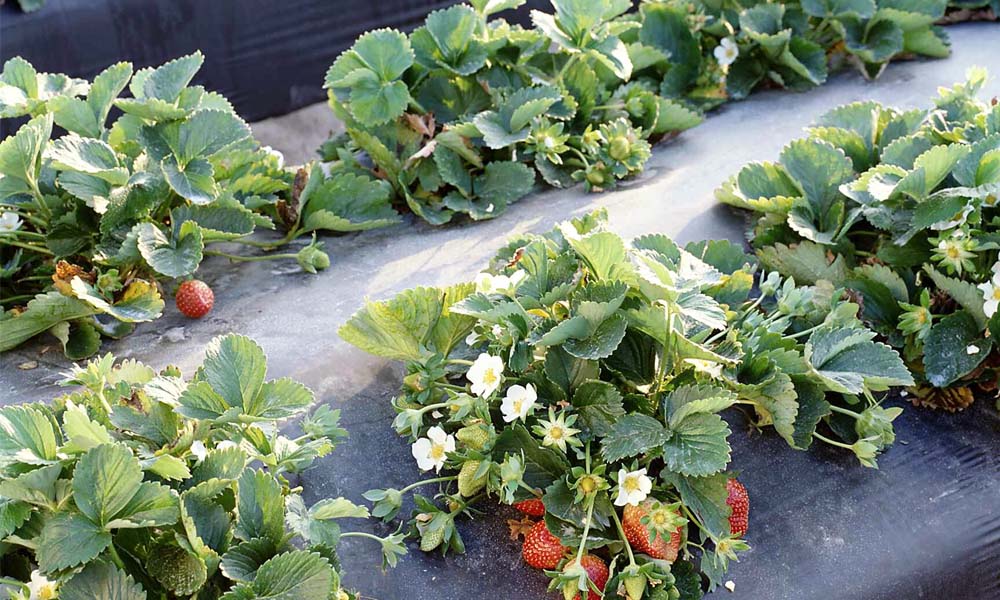 3. The benefits of mulch film in agriculture
An agricultural mulch film protects your crops against environmental changes by minimizing the external conditions that could affect the crop, providing a more stable and nurturing environment for your plants' growth.
The mulch film is specially designed to use sunlight to disinfect and destroy harmful weeds. This type of product is easy to install and clean after the crop, it can be used across a wide range of produce, including asparagus, lettuce, corn, perennial crops, shallots, and seasonal crops.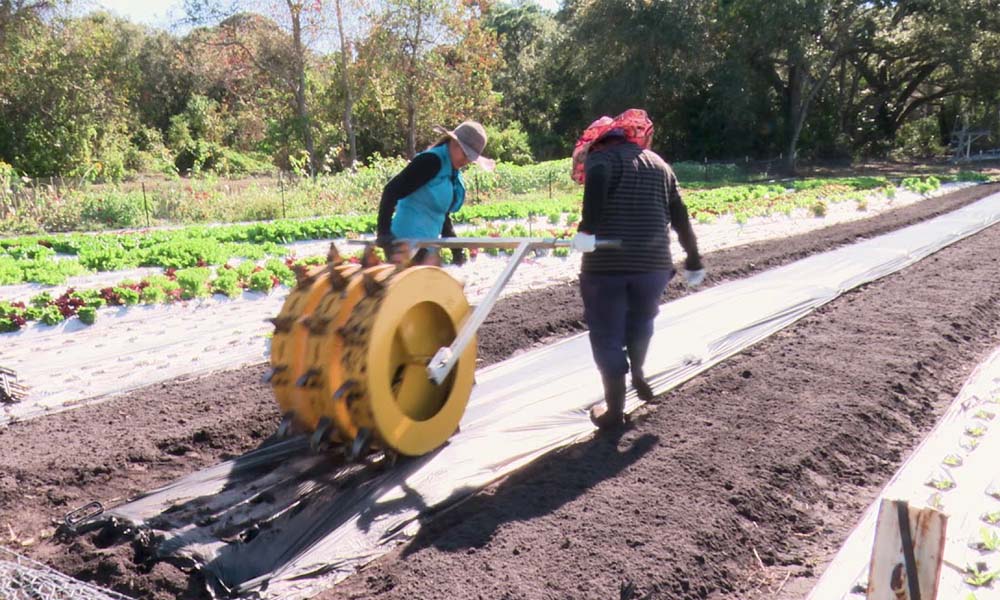 4. Why should we use agricultural mulch film?
Improves crop yield and precocity. The growth of plants on mulch can be twice that of plants in unmulched soil.

Since the mulch film raises the temperature of the soil in the plant bed, it promotes faster crop development and earlier harvest.

Save on weedicide expenses. Black & White on black mulches will reduce light penetration to the soil. Weeds cannot generally survive under such mulch.

Reduces Soil Compaction: Since the mulch does not allow much water to wet the soil, the soil under plastic mulch remains loose friable, and well aerated. This allows the roots to have access to adequate oxygen and at the same time, it enhances microbial activity.

Cleaner Vegetable Produced: Since no soil is splashed onto the plants or fruit, the edible product from mulched crops is cleaner and less subject to rot; the plastic should be stretched tight to allow the run-off of water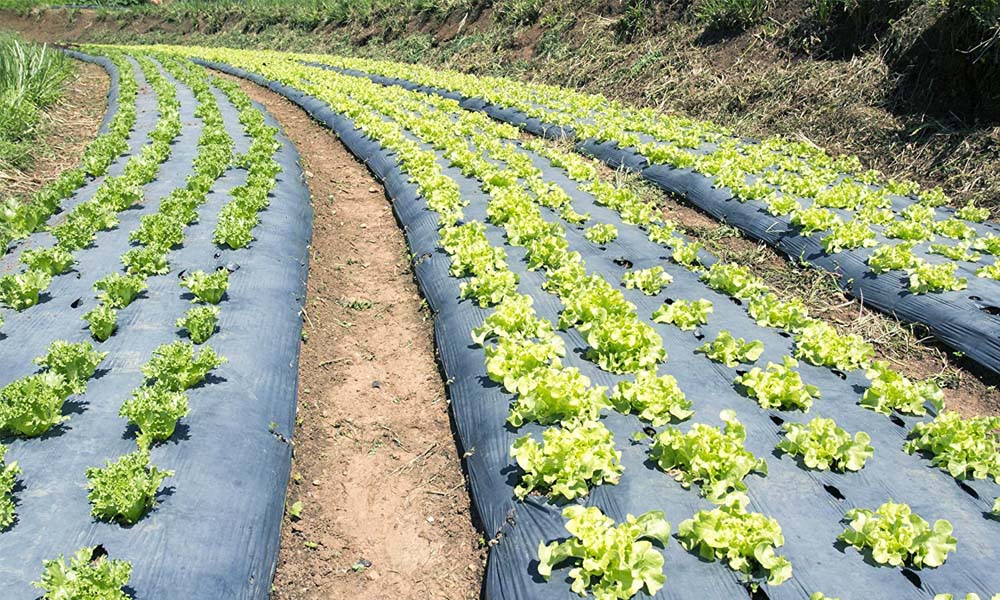 Increases Growth: Mulch film enhances the availability of CO2 which helps the growth of leaves of the plant. Research has shown that high levels of carbon dioxide may build up under the plastic because the film does not allow the gas to escape; it has to escape through the holes punched for the plants and a "chimney effect" is created, resulting in abundant CO2 for the actively growing leaves.

The crop protected by mulch film is less prone to attack by viruses.

The crop also has less chance of getting infected by insects.

The crop grown under mulch film requires less water than the unmulched crop.

Saves the cost of labor involved in weed removal.
5. What color of Agricultural mulch film is best?
There are several different colors of Agricultural mulch film available for different plants and climates.
White on black mulch – This has always been our choice as we are in the South. The white on top helps keep the soil cooler than a black-on-black mulch. This can decrease the soil temperature by as much as 12 degrees F.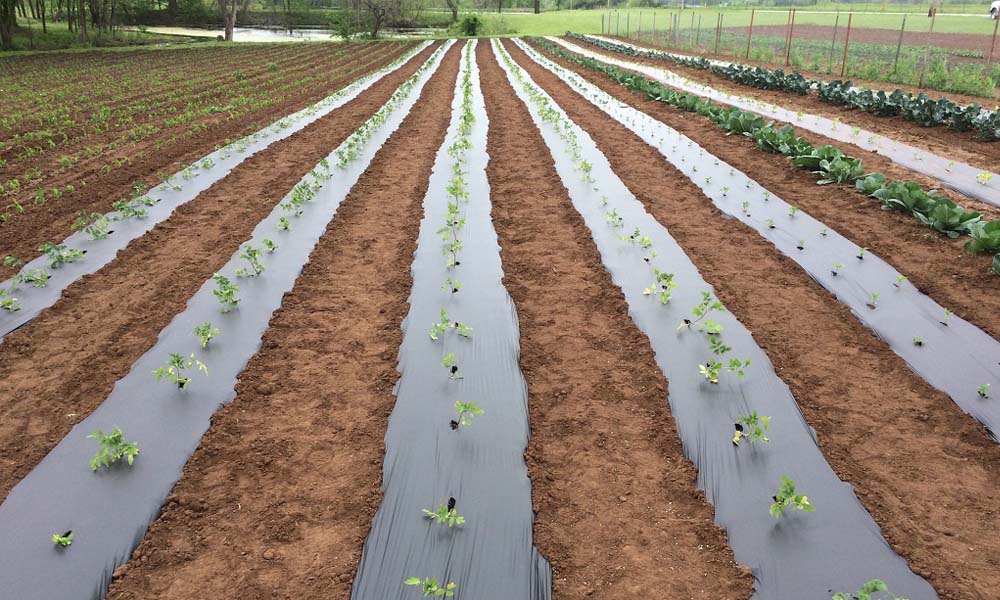 Red mulch – This is excellent for tomatoes and strawberries. Red light is reflected back to the plants. This is useful in increasing photosynthesis capabilities. This color will increase the soil temperature by 4 to 6 degrees F.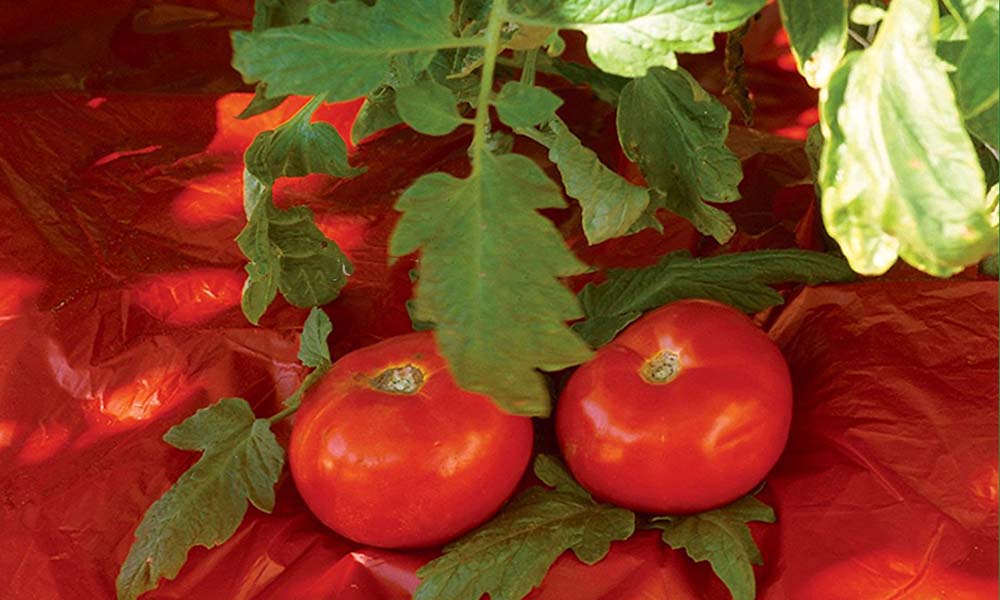 Blue mulch – This is good for cucumbers, squash, and melons. This will increase the soil temperature slightly more than the black.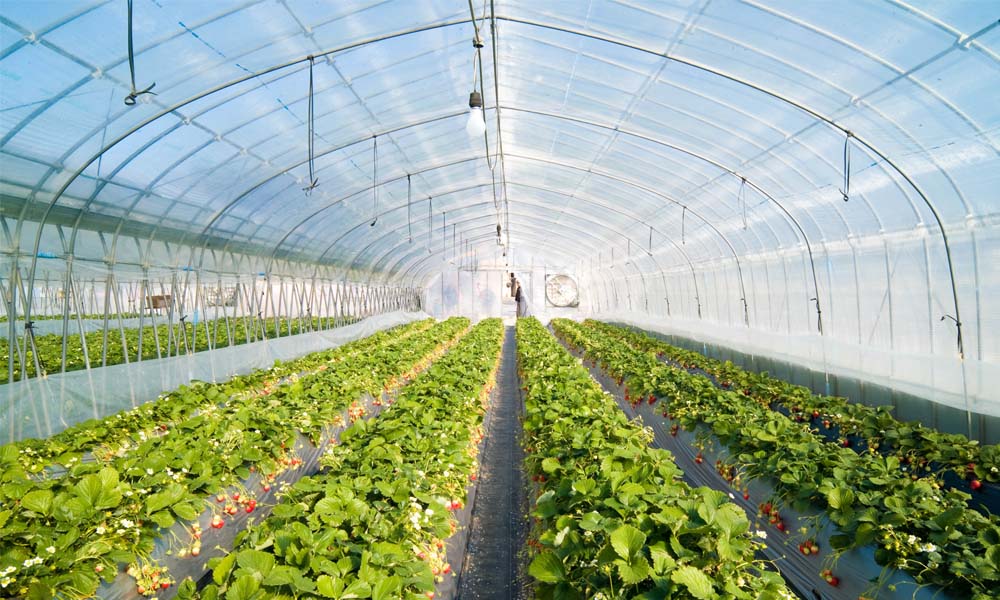 Black mulch – This can be used for warm-season and cool-season crops. The soil temperature will be increased from 3 degrees to 5 degrees F.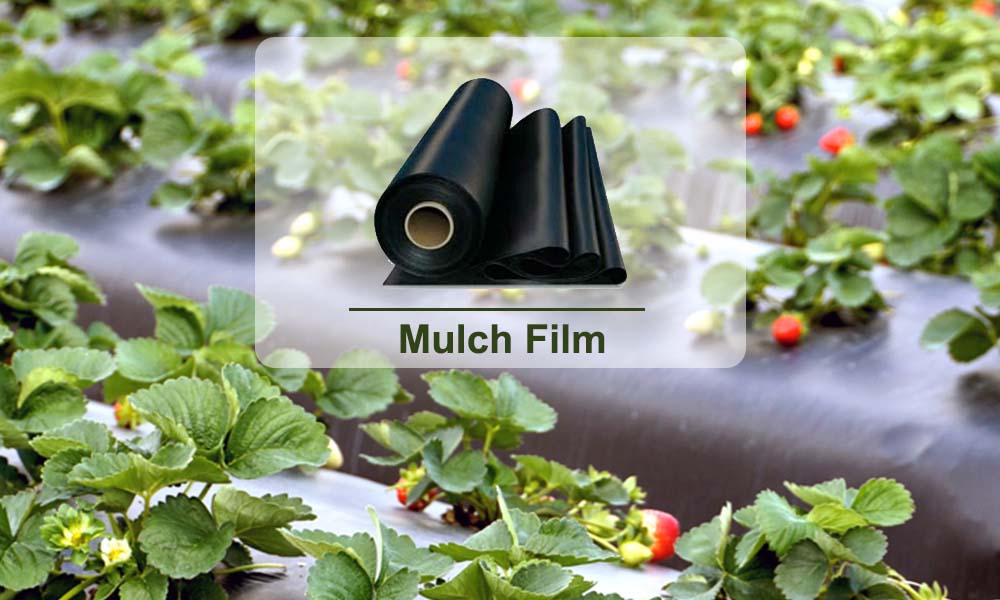 Metallic mulch – This is thought to help control pests. It has been shown to reduce aphids and whiteflies. It is believed that the metallic sheen confuses the insects.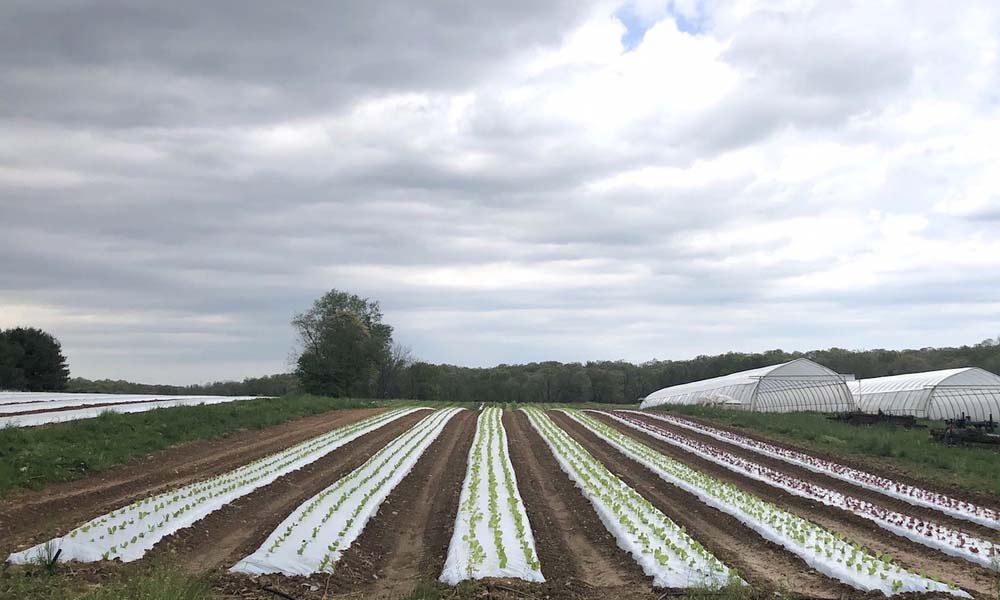 6. Why choose us?

Bao Ma Production & Trading Co Ltd is complying with the ISO 9001-2008 which ensures the quality control system and the ability to produce different materials and sizes of poly bags and rolls, including:
Packing products for agricultural, aquatic, food consumption, industrial purposes.

Zip-lock bag, shopping bag, garbage bag, plastic carriers.

Plastic sheeting

Perforated plastic roll

Poly roll of 2m – 4m measurement for the use of lining prawn-raising ponds, for construction sites and sewage system usage, and as cover sheets for agricultural and industrial purposes.

Printing services on packages of up to 6 colors with customization

Trading various plastic raw materials such as PP, HDPE, LDPE, LLDPE…
So, please contact us via hotline: (028) 37540 999 – 096 314 5959 and let us be honored to serve you in the best way possible.
BAO MA PRODUCTION & TRADING COMPANY LIMITED
Address: No. 21 Tan Tao Industrial Park, Road No. 3, Tan Tao A Ward, Binh Tan District, HCMC
 Tel: (028) 37540 999 – 096 314 5959
 Email: info@poma.com.vn
 Website: www.poma.com.vn